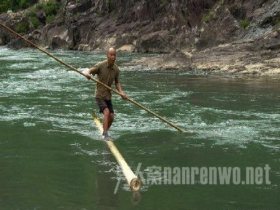 Random good picture Not show
1. The subepithelial connective tissue penetrated the pineal body forming interlobular septum, and separated the pineal body to parenchymal lobules.
2. ResultsBy HE staining, the subepithelial connective tissues and vessels in the pterygium were more prominent than normal conjunctival tissues.
3. Compared to free gingival graft, subepithelial connective tissue graft or guided tissue regeneration, the indication of semilunar coronally positioned flap in root coverage is more limited.
4. Cordyceps sinensis inhibited the formation of subepithelial immune deposits, maintained the distribution of anionic site and ameliorated proteinuria of PHN.
5. The subepithelial basement membrane(SBM) thickness was measured by light microscopy using HE staining.
6. Objective To evaluate the long-term efficacy of laser subepithelial keratomileusis(LASEK)for high myopia after 5 years followed up.
7. Subepithelial capillary density in the fimbriae was markedly higher than that in the isthmus and uterine part.
8. An amorphous subepithelial superficial hyalinized zone and coarse eosinophilic granular materials were observed in the pterygia, but they were not found in normal conjunctival specimens.
9. Objective To compare the recovery of corneal sensitivity after laser in situ keratomileusis (LASIK) and laser-assisted subepithelial keratectomy (LASEK).
9. Sentencedict.com try its best to gather and make good sentences.
10. The loose connective tissue rich in blood vessels located in the subepithelial layer, and most m...
11. The cervix and entire vagina should be carefully inspected and palpated to identify overt tumors or subepithelial vaginal extension.
12. Results (1) The distribution of anionic site on GBM was related directly with subepithelial immune deposits and proteinuria in a certain phase of PHN.
13. Objective To study the human corneal epithelial cell apoptosis after laser subepithelial keratomileusis.
14. Results The pineal capsule was composed of a layer flattened epithelial cells and a subepithelial connective tissue.
15. ObjectiveTo investigate the safety, efficacy, stability and predictability of laser-assisted subepithelial keratectomy(LASEK)for myopia with thin cornea.
16. OBJECTIVE To investigate the effectiveness and safety of laser subepithelial keratomileusis(LASEK) for the correction of intense myopia.
More similar words:
epithelial,
epithelial cell,
epithelial tissue,
epithelia,
epithelium,
epithelioid,
epithelioma,
epithelization,
endothelial,
reticuloendothelial,
epithet,
helianthus,
pith helmet,
the land of the living,
be peculiar to,
in the limelight,
steal the limelight,
be packed with,
be popular with,
be patient with,
be partial to,
pitot tube,
the pits,
be preoccupied with,
step it,
epitope,
epitome,
epitaph,
epitaxy,
fire pit.