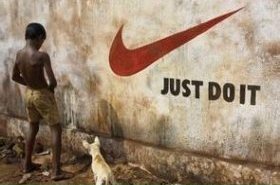 Random good picture Not show
1, Altered mercaptopurine metabolism, toxic effects, and dosage requirement in a thiopurine methyltransferase-deficient child with acute lymphocytic leukemia.
2, Mercaptopurine has been a standard component of long-term continuing treatment for childhood lymphoblastic leukaemia, whereas 6-thioguanine has been mainly used for intensification courses.
3, Tisupurine is more water-soluble than mercaptopurine (6-MP). Easily release 6-MP under acidic condition or the existing of sulfhydryl compounds, has selectivity to tumor tissue.
4, ALL maintenance therapy utilizes low-dose 6- mercaptopurine (6MP) and methotrexate (MTX), while maintenance in APL primarily consists of all-trans-retinoic acid (ATRA).
5, FDA approves methotrexate, an anti - metabolite derived from folic acid, and 6 - mercaptopurine as anti - cancer drugs.
6, Immunosuppressants When the condition is difficult to control or it is difficult to reduce your oral steroid dose without relapse, an immunosuppressant such as azathioprine or mercaptopurine is used.
7, These patients also were receiving drugs known as azathioprine or 6 - mercaptopurine.
More similar words:
mercaptan,
captopril,
allopurinol,
purine,
laptop,
captor,
merchant marine,
want to purchase,
laptop computer,
shower cap,
per capita,
mercator,
hypercapnia,
mercantile,
summer camp,
per capita income,
overcapacity,
over capacity,
hypercalciuria,
mercantilism,
mercantilist,
per capita output,
computer capacity,
mercuric,
mercurius,
mercurial,
per capita consumption,
mercator projection,
mercalli scale,
mercuric chloride.