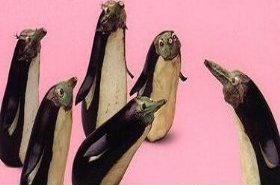 Random good picture Not show
1. Phenol, reaction products with isobutylene, styrene and 2,4,4-trimethylpentene.
2. Ionic polymerization of isobutylene was carried out by using F - K acid as a catalyst.
3. The process comprises first oligomerizing isobutylene to diisobutylene using a sulfonic acid type ion exchange resin.
4. The influencing factors such as the quantity of isobutylene and reaction time on yield were discussed. And a series of experiments showed that the method had good repetitiveness and stability.
5. This paper is first to introduce the isobutylene utilization worldwide (USA), then the present situation of MTBE production at home and abroad, and it will being replaced by Ethanol as fuel additive.
6. The copolymer of isobutylene and maleic anhydride has been synthesized inaheterogeneous system.
7. It can be used in the hydration of isobutylene and show good conversion rate which close to or beyond the domestic commercial product of the same kind.
8. The Halcon method is the only one commercial method for producing isobutylene of higher purity.
9. DMC has about 3 times the oxygen content as methyl tert-butyl ether(MTBE) and its synthesis is not dependent upon FCU isobutylene yields like MTBE.
10. IBMA Resin has been obtained by the method of sedimental copolymerization of two main monomers, isobutylene and maleic anhydride. It has wide application and is one of fine chemical products.
10. Wish you can benefit from our online sentence dictionary and make progress every day!
11. Extract residues (coal), light oil alk. , acid ext. , Friedel-Crafts reaction products with isobutylene; Extract residues(coal), light oil alk. , acid ext.
12. This article reviews the study on the synthesis of tert - butanol from isobutylene in residual C4 by catalytic hydration with concentrated heteropoly acid (HPA).
13. Synergistic effects are found in the complexes of stannous oleate and sulfurated isobutylene or tricresol phosphate.
14. The synthetic process of 2,4di?tert?butylphenol was studied in a batch reactor, while isobutylene was used as alkylating agent.
More similar words:
acetylene,
acetylene gas,
oxyacetylene,
tylenol,
xylene,
ethylene,
terylene,
propylene,
polyethylene,
polypropylene,
methylene chloride,
tetrachloroethylene,
tetrafluoroethylene,
polytetrafluoroethylene,
polyethylene terephthalate,
tyle,
isobar,
tyler,
stylet,
style,
disobey,
styler,
styled,
isobaric,
new style,
old-style,
in style,
old style,
disoblige,
butyl alcohol.