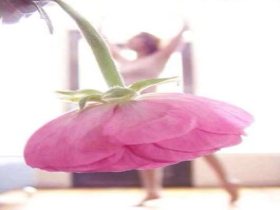 Random good picture Not show
1. The changes are insidious, and will not produce a noticeable effect for 15 to 20 years.
2. High-blood pressure is an insidious condition which has few symptoms.
3. Organized crime has an insidious influence on all who come into contact with it.
4. Once again, it was the insidious, unseen nature of the threat which made it even more unpleasant.
5. The insidious course, the behavioural disturbances, and the distress of Alzheimer's disease make this uncommon.
6. Employee advocates argue that the policies are an insidious way for companies to take away statutory rights that Congress granted workers.
7. There is an insidious onset of complaints, several days after exposure or shock etc.
8. He is not amenable to insidious influence.
9. Or was Scheck working here at something more insidious?
10. The third factor, hygiene, is perhaps the most insidious and difficult to control.
11. Another possible risk is more insidious.
12. She tried to stifle the insidious army of questions tentatively beginning to attack her.
13. Paradoxically, community councils are an insidious form of planning since they stem indirectly from the dominant ideology.
14. Perhaps the most insidious aspect of this movie is the travelogue-porno style in which it is shot.
15. It is a noxious and insidious notion that insults the intellectual abilities of black students.
16. Even more insidious, perhaps, is the rapid acceptance of capital-budgeting techniques, which involve discounting calculations for assessing strategic investments.
17. I also guiltily recollected Lady Carey's insidious remarks: somehow or other Benjamin was always close to the murdered person.
18. She had been fighting this insidious physical attraction, trying to deny its existence ever since they'd met.
19. The insidious cold was once more creeping over George and he sank to the ground benumbed and unwilling to make an effort.
20. Those who no longer wish to disregard the insidious pollution and degradation of the environment are driven to despair.
21. Pollution, though often more insidious in its effects, can cause ill-health and even permanent intellectual impairment.
22. Particularly insidious is the unobtrusive process of grooming for partnership, as revealed in the survey.
23. Ageism is one of the most insidious forms of discrimination, one which is widely accepted and rarely challenged.
24. It warns that pollutants in the water may be causing insidious neurological damage in children, and infertility in adults.
25. But confronting the principalities of darkness which foster this insidious violence has meant experiencing spiritual warfare as never before.
25. Wish you can benefit from our online sentence dictionary and make progress day by day!
26. There is a massive sub-culture there, looking backwards and it's getting more insidious all the time.
27. Selfexams, low-fat diets, even mammography offer no guarantees of protection against an insidious and unpredictable pathology.
28. No, the threat behind the horoscope had been deeper and more insidious than that.
29. It makes a pleasant whirring sound instead of the insidious roar that power mowers produce.
30. More usually, however, the mental effects of stress are subtle and insidious.
More similar words:
inside,
odious,
tedious,
studious,
melodious,
compendious,
incommodious,
idiot,
idiotic,
idiosyncrasy,
subsidize,
idiosyncratic,
subsidized,
consider,
insist,
insipid,
insight,
in sight,
considerate,
considerable,
considerably,
ridiculous,
insinuate,
intrinsic,
consideration,
insensibly,
insensible,
be considered as,
insinuation,
insistently.