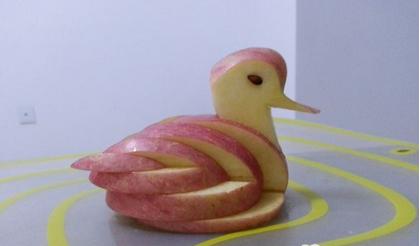 Random good picture Not show
1. One of the good things about Inga is that you can always rely on her unfailing enthusiasm.
2. The tights I send via Inga at Christmas were probably too small.
3. The daughters Inga and Sigrid, help their mother the housework.
4. The WWD lists Inga Falls, an area of rapids on the Congo River, as the waterfall with the largest volume.
5. From one day to the next Inga is left alone with two younger siblings.
6. After all, Inga tucks the memory of MOMA's address out of her conscious awareness most of the time too.
7. A still-larger dam, the Grand Inga Dam(sentencedict.com), has been proposed for completion between 2020 and 2025 in the Democratic Republic of Congo on the Congo River: Its output could reach 39 gigawatts of power.
8. When Reykjavik resident Inga Jessen lost her job following Iceland's economic meltdown, she set about building a website for cash-strapped visitors to the city.
9. Later I return to the monument with Inga, an architecture student at Riga's Academy of Arts who bristles with pride and knowledge about the city.
10. We had IGOR, INGA, IVAN — at least two more.
11. "We aren't wearing kolts today, " says Inga, referring to the traditional costume of the Sami.
12. Like Inga, Otto hears about the museum exhibit. Since he can't access the address in his brain, he looks it up in his notebook and then heads off in the same direction as Inga.
13. In 2003, the National Electric Power Authority (NEPA), Nigeria's power utility, signed a memorandum of understanding with SNEL in order to provide electricity to Nigeria from the Inga dam.
14. Clark and Chalmers concluded that real people are actually more like Otto than like Inga: We all have minds that extend out into our environments.
15. World Energy Council Secretary General Gerald Doucet says one solution is the Inga hydropower project in the Democratic Republic of the Congo.
16. Plans have been made to build an interconnection with Maputo and it is expected that 300 MW will be exported to Mozambique from the Inga dam.
17. In addition to the countries of Southern Africa, a number of countries in West Africa, including Nigeria,[sentencedict.com/inga.html] have also indicated their intent to purchase power from Inga.
18. Clark and Chalmers asked their readers to imagine a woman named Inga. Inga hears from a friend that there's an exhibit at the Museum of Modern Art.
19. However, without a vertical drop of any significant drama, Inga Falls may not count as a waterfall under other classifications.
20. In addition to these countries that have signed individual agreements with the DRC, all of Southern Africa has an energy policy that could benefit the Inga complex.
21. The high solubility of CdS is ascribed to the dissociation of metal and - inGa - containing glasses.
22. Latvia will demand compensation from the NATO if the helicopter carriers bought by Russia occupy the Baltic Sea, Inga Salenietse, ...
23. South Africa, Zambia, and Zimbabwe are already benefiting from the power generated at Inga.
More similar words:
ingathering,
ding-a-ling,
breaking and entering,
ingate,
seeing as,
fling at,
syringa,
going away,
ring about,
engaging,
ending at,
voting age,
looking at,
rain gauge,
chain gang,
fading away,
dining area,
ring a bell,
wasting away,
bring about,
farming area,
singalong,
eating away,
sing along,
singapore,
cooling air,
engagingly,
starting at,
long-acting,
waiting area.