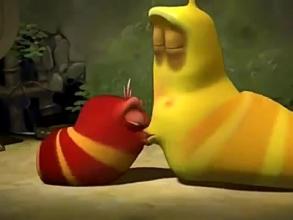 Random good picture Not show
1. No signal blood vessels was diagnostic for haemangioma.
2. Conclusion:SILS resection of left hepatic haemangioma is feasible.
3. The 3 cases of haemangioma were enhanced centripetally in portal phase and washed out after several minutes without arterial enhancement and the other 4 benign cases without typical enhancement.
4. Methods 24 cases of haemangioma in infancy were analyzed with HE stain and immunohistochemical technique, and the relevant literatures reviewed.
5. Small facial haemangioma and supraumbilical raphe- A forme fruste of PHACES syndrome?
6. Haemangioma is a common disease in infant and child. Because it usually happens in the face, the deformity and dysfunction of face are often seen in clinical practice.
6. Sentencedict.com try its best to collect and create good sentences.
7. Conclusion The therapeutic effects of orthotopic liver transplantation for treating giant cavernous haemangioma of liver were satisfactory.
8. Results: Our study sample consisted of 87 cases of ependymoma, 41 of astrocytoma, 16 of hemangioblastoma, 8 of cavernous haemangioma, 6 of lipoma, 8 of other uncommon intramedullary tumor.
9. Objective:To study destructive damage of bile duct of hepatic artery embolization in treatment of hepatic cavernous haemangioma .
10. Objective:To assess the value of CT and MRI in the diagnosis of soft tissue haemangioma in children.
11. Methods:Report of one case of SILS resection of left hepatic haemangioma. Operative and postoperative outcomes were analyzed.
12. Medicine, harden agent and operation therapy are the main three treatment methods for haemangioma at present.
13. Medicine agent and operation therapy the main three treatment methods for haemangioma at present.
14. Results 3 cases were considered as small intestinal leiomyosarcoma and 1 case was considered as jejunal haemangioma preop eratively.
15. Conclusion:We conclude that direct venography is an accurate method of diagnosing and delineating cavernous haemangioma.
16. Exploratory laparotomy combining with intraoperative endoscopy is considered to be the most effective method for diagnosis of the small intestine haemangioma .
More similar words:
hemangioma,
hemangioendothelioma,
strawberry hemangioma,
angioma,
angiomatous,
lymphangioma,
haematoma,
meningioma,
craniopharyngioma,
angiosarcoma,
haemal,
haematite,
haematuria,
haematology,
haematocrit,
haematoxylin,
haematemesis,
haematological,
angiogram,
angiosperm,
angiopathy,
angioplasty,
angiotensin,
angiography,
angiotensin i,
angiogenesis,
angiotensin ii,
cholangiogram,
bibliomania,
cholangiography.