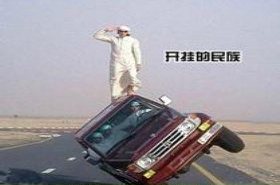 Random good picture Not show
1. Objective To investigate CT characteristics of ganglioneuroma.
2. Objective To characterize the CT features of ganglioneuroma.
3. The pathologic report was ganglioneuroma and one had a rare combination with adrenal medullary tumor. The 3 cases were presented and the literature was reviewed.
4. No relapse was noticed. Conclusions: Adrenal gland ganglioneuroma is a benign tumor with low incidence. B ultrasound and CT scan are good methods for the diagnosis of this disease.
5. Methods Data of 6 patients with adrenal ganglioneuroma who were diagnosed according to pathological examination were reviewed.
6. The specific diagnosis of adrenal ganglioneuroma requires either biopsy or surgical removal for documentation.
7. We reported 3 cases of ganglioneuroma of adrenal gland, who had no complaints obviously related to the tumor and were incidentally found in image examinations. All received surgical excision.
8. Methods: The clinical data of 18 cases (10 men and 8 women) with adrenal ganglioneuroma confirmed by surgical pathology were reviewed.
9. Objective To study the CT appearances of mediastinal and retroperitoneal ganglioneuroma in children.
10. Results Of 31 cases, there were 12 adenomas, 5 adenocarcinomas, 3 pheochromocytomas, 4 myelolipomas, 6 metastatic tumor and 1 adrenal ganglioneuroma.
11. Purpose : To investigate the diagnosis and treatment of intravertebral ganglioneuroma in the lumbosacral vertebral canal.
12. Objective To improve the diagnosis and treatment of adrenal ganglioneuroma.
13. Materials and Methods CT findings in 11 cases with pathologically-proved ganglioneuroma were retrospectively analyzed.
14. Objective:To investigate the clinical manifestation and surgical outcome of ganglioneuroma of cervical spine.
14. Wish you can benefit from our online sentence dictionary and make progress every day!
15. Methods CT findings of 5 patients with surgically and pathologically proved adrenal ganglioneuroma were retrospectively analyzed and compared with those of surgery and pathology.
16. Since the possibility of malignancy can't be rule out, a laparoscopic adrenalectomy was performed uneventfully , and pathological findings proved to be a ganglioneuroma.
17. Purpose:To probe into pathogeny, pathology, symptoms diagnosis and treatment of adrenal ganglioneuroma.
More similar words:
ganglion,
ganglions,
ganglionic,
preganglionic,
basal ganglion,
postganglionic,
neuroma,
ganglioside,
neurofibromatosis,
neuroglia,
neuromuscular junction,
neurocytoma,
ganglia,
neuroblastoma,
neuromyelitis,
neuromuscular,
gangling,
ferromanganese,
neurotransmission,
neurone,
neuron,
anglicization,
neuroses,
neuronal,
neurosis,
neurotic,
glioma,
neurology,
neurocyte,
neurotomy.