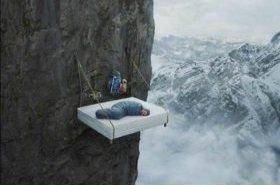 Random good picture Not show
1. In only three cases was administration of gangliosides compatible temporally with the onset of symptoms.
2. Ganglioside GM3 has been proved to be a physiological cell differentiation inducer in several human leukemia cell lines. However, the inducing differentiation mechanism of GM3 remains unclear.
3. Objective To evaluate long-term effect of ganglioside on neurobehavioral development of neonatal hypoxic ischemic encephalopathy (HIE).
4. Objective : To study the determination of monosialotetrahexosyl ganglioside sodium with the method of HPLC.
5. Conclusion Ganglioside inhibit the delayed-type hypersensitivity in mice and as well as it inhibit the antigen-presenting capability of epidermal Langerhans cells.
6. The kinetic study of the incorporation of exogenous ganglioside GM3 into the lipid bilayer of rabbit sarcoplasmic reticulum (SR) was carried out by trace extraction of Gls and high performance TLC.
7. The role of ganglioside GM1 is increasingly concerned in cerebrovascular diseases.
8. Objective To observe the clinical effect of ganglioside GM1 in different Treatment for acute cerebral infarction.
9. Methods Liposomes were prepared from phosphatidylcholine, ganglioside and cholesterol, and coupled endometrial antigen and entrapped alkaline phosphatase(AKP).
10. Objective To investigate clinical efficacy of the ganglioside (GM1) treating neonatal hypoxic-ischemic encephalopathy (HIE).
11. Conclusion: The increase of ganglioside GD3 in HCC is not only due to the enhancement of GD3 synthase activity,(sentencedict.com/ganglioside.html) but also due to the decrease of the sialidase activity.
12. Objective To investigate the mechanism of Ganglioside on acute cord injury.
13. Objective: To study the protective effect of Ganglioside GM1 on people of severe traumatic brain injury (TBI).
14. AIM To explore if monosialotetrahexosyl ganglioside 1(GM1)is beneficial to the therapy of Alzheimer′s disease.
15. Objective To compare the treatment effect of different doses methylprednisolone (MP)combined with monosialotetrahexosyl ganglioside (GM-1) on experimental spinal cord injury.
16. Objective: To study the clinical value of anti-cardiolipin antibodies(ACA) and anti- ganglioside antibodies (AGA) in people with neuropsychiatric lupus erythematosus (NPLE).
17. Objective To study the distribution of antibody against GM1 ganglioside in serum and CSF, and to probe into its pathogenetic role in motor neuron disease(MND).
More similar words:
ganglion,
ganglionic,
basal ganglion,
postganglionic,
ganglia,
gangling,
side-to-side,
scoliosis,
kyphoscoliosis,
hemosiderosis,
anglia,
anglian,
angling,
anglican,
gangly,
dangling,
wangling,
jangling,
gangland,
wrangling,
anglicize,
untangling,
strangling,
east anglia,
anglicanism,
two-sided,
hang glide,
glycoside,
siderosis,
anglican church.