Similar words:
parisian,
friesian,
tunisian,
louisiana,
louisiana purchase,
crisis intervention,
tunisia,
frisk.
Meaning: ['frɪzɪən]
n. 1. a native or inhabitant of Friesland or Frisia 2. a West Germanic language spoken in Friesland in the northwestern Netherlands; a near relative of English. adj. of or relating to the people or culture or language of Friesland or Frisia.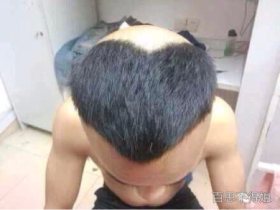 Random good picture Not show
1. The West Frisian Islands belong to the Netherlands.
2. The Frisian Islands are divided among what three countries?
3. Frisian of the "river hydrology testing method", Faurel in the "lakes-Lake Geneva, " Ma special book like "water sports" such as hydrology monographs were published.
4. Frisian, spoken in northern Holland , developed independently , as did Faroese, a Scandinavian language spoken Faroe Islands.
5. The East Frisian Islands and most of the North Frisian Islands are part of Germany; the other North Frisians are Danish.
6. North and West Frisian, spoken around the Rhine estuary by around 10,000 people, or 0.01%, who also speak German.
7. Ice situation expected to improve in area around Frisian Islands.
8. An Introduction to Old Frisian . History, Grammar, Reader, Glossary.
9. The word hectic is unknown on the East Frisian islands off the northern coast of Germany and that applies to the cosy isle of Spiekeroog.
10. The village church built in 1696 is the oldest house of worship in the East Frisian Islands.
11. An island of northwest Germany, one of the North Frisian Islands in Helgoland Bay, an inlet of the North Sea southwest of Jutland.
11. Sentencedict.com try its best to gather and make good sentences.
12. Written in the Latin alphabet , it is most closely related to Frisian, German, and Dutch.
13. These invaders of the language gradually formed the "Old English", and Modern Frisian extremely Xiangxiang.
14. The language most closely related to English is the West Germanic language Frisian.
15. But when those from central England are compared with North Frisia, on the German North Sea coast, the "Central English and Frisian samples [are] statistically indistinguishable".
More similar words:
parisian,
friesian,
tunisian,
louisiana,
louisiana purchase,
crisis intervention,
tunisia,
frisk,
akathisia,
sian,
frisky,
frisch,
artemisia,
frisson,
frisbee,
Asian,
frisking,
Persian,
aphrodisiac,
hessian,
Russian,
bayesian,
elysian,
paradisiacal,
Milesian,
artesian,
Venusian,
gaussian,
ephesian,
prussian.