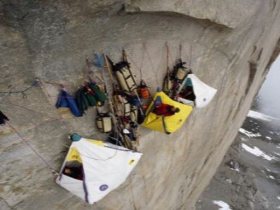 Random good picture Not show
1. The family also owns a Doubletree hotel in Dallas.
2. The Doubletree by Hilton at the Huaqiao International Business Park in Kunshan will represent the second hotel opening by the brand in China this year.
3. Although Doubletree is a challenge to me, I still feel very happy to come here with my family.
4. Doubletree by Hilton Resort, Wuxi Lingshan–is offering a spring greens and river fish promotion at the Sui Yuan hotel Chinese Restaurant from this March to May.
5. As there are only two Doubletree hotels in China at the moment, I believe everyone would be pleased to watch it grow.
6. I was sent by shuttle bus to Doubletree Hotel in the downtown.
7. DoubleTree by Hilton, Beijing's Sui Yuan and Easy kitchen restaurants present you the delicious seasoning chef special menu respectively.
8. We are sure to grow with Doubletree, and hope you would see more Doubletree properties opening in different parts of China in the years to come.
9. Enjoy your own "Red Mansions" dream with an exquisite fine dining experience near the Taihu Lake with your family or friends at Doubletree by Hilton Resort(sentence dictionary), Wuxi Lingshan.
10. A beautiful Taiwanese pop singer and her Chinese entrepreneur bridegroom took over the Conrad, and its less expensive sister hotel, the Doubletree Hilton next door, for celebrations with 200 guests.
11. This summer is packed with the fun of kids at doubletree!
12. The emerging China market makes the country one of the first choices valued by Doubletree just as it does most developed countries.
13. He felt it an honor to be appointed general manager of Doubletree Qingdao.
14. Schmid was evidently very proud when talking about the future development of Doubletree, and we can easily see his strong attachment to Hilton Hotels with which he has been working for years.
15. The hotel also features the brand's signature Sweet Dreams" by Doubletree sleep experience complete with high-thread-count linens and an abundance of pillows for a great night's sleep."
16. A false statement or dishonest answer for any question may be grounds for my immediate discharge from employment with Doubletree by Hilton Resort Wuxi Lingshan.
17. Mr. John Burger, a veteran hotelier with 25 years of relevant experience, is among the first general managers of Doubletree hotels in China.
More similar words:
double,
doublet,
doubled,
doubler,
doubles,
see double,
double up,
redouble,
double for,
double take,
double talk,
double bed,
double-talk,
double row,
double time,
redoubled,
double entry,
double bond,
double back,
double bass,
double bind,
double date,
double dutch,
double chin,
double over,
double play,
double door,
on the double,
double-park,
doublethink.