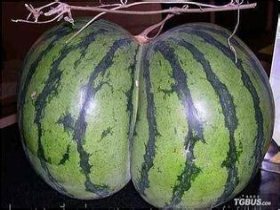 Random good picture Not show
1. To keep your bearings in a desert sandstorm is impossible.
2. It takes a while to get your bearings when you start a new job.
3. He checked his bearings on the map in the car.
4. The wheel bearings have worn over the years, which is what's causing the noise.
5. They took compass bearings on the tower.
6. We must consider the question in all its bearings.
7. I completely lost my bearings in the dark.
8. An introduction session helps new students get their bearings.
9. He paused to get his bearings.
10. The gun traverses smoothly on its bearings.
11. She lost her bearings in the thick forest.
12. It has important bearings on the reliability of the Bible books.
13. She stopped for a moment to get her bearings.
14. Pausing to get his bearings[sentencedict.com/bearings.html], he blew furiously on his fingers to cool them down.
15. The hub, bearings and rims of otherwise wooden wheels might be made of iron.
16. I completely lose my bearings when I go outside the city.
17. The pressure bearings into which the rotors were set had been designed to withstand the strongest winds with a margin of safety.
18. It took her a minute to get her bearings.
19. You'll have to put some grease on those ball bearings.
20. A sightseeing tour of the city is included to help you get your bearings.
21. He paused at the top of the hill, trying to get his bearings.
22. Everything was in darkness and it was difficult to get my bearings.
23. An oil seal was replaced, along with both front wheel bearings.
24. But as the world grew unfamiliar, I began to lose my bearings.
25. These bearing-plinths are often damaged, impeding the working of the bearings and putting stress on the road deck.
26. I was trying to get to the A22 and lost my bearings a bit in all the country lanes.
27. These principles essentially define the subject: they are the bearings that teachers need to take in order to plot their course.
28. When Kelly left, the company began to lose its bearings.
29. Salzburg is a fascinating city too, and the guided tour is by far the best way to get your initial bearings.
30. He tried to get his mind straight, hold his bearings from veering off further.
More similar words:
bear in mind,
earnings,
beard,
bear on,
bear out,
marine,
bearable,
bear with,
ring,
bring,
ring out,
ring up,
string,
during,
bring up,
bring out,
bring in,
offering,
gathering,
mothering,
at regular intervals,
spring up,
bring down,
pioneering,
bring back,
bring about,
filtering,
bring together,
engineering,
neighboring.