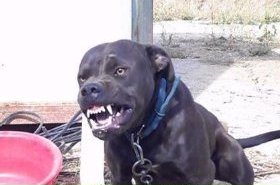 Random good picture Not show
1. Lava from the volcano was flowing down the hillside.
2. The long-dormant volcano has recently shown signs of erupting.
3. Flames blazed out from the crater of the volcano.
4. The expulsion of dust from the volcano was visible from miles away.
5. The volcano has been inactive for 50 years.
6. The volcano could erupt at any time.
7. The volcano spewed out more scorching volcanic ashes, gases and rocks.
7. Sentencedict.com try its best to gather and make good sentences.
8. A volcano emits smoke, lava and ashes.
9. The volcano spurted clouds of steam and ash high into the air.
10. The eruption of a volcano is spontaneous.
11. The volcano erupted in 1980, devastating a large area of Washington state.
12. The volcano erupted after years of dormancy.
13. The volcano belched forth fire, smoke and ashes.
14. The volcano spewed a giant cloud of ash, dust and gases into the air.
15. Lava boiled up from the crater of the volcano.
16. Molten lava erupted from the top of the volcano.
17. Lava ejected from the volcano.
18. A volcano erupted and propelled rocks high into the sky.
19. Ash and cinders blazed down from the erupting volcano.
20. He is painting a huge volcano.
21. A cloud of ash rose from the volcano.
22. The volcano came to life a week ago.
23. The eruption of the volcano covered states as far away as Montana in a fine layer of ash.
24. The volcano vomited flames and molten rock.
25. The volcano was in a remote area of the northern rift[sentencedict.com], accessible only by helicopter.
26. Sulphur gases were emitted by the volcano.
27. In 1948, he went to lake Kivu in the Congo to observe a new volcano which he later named Kituro.
28. Rainfall had dislodged debris from the slopes of the volcano.
29. The explorer slept that night on the lip of a dead volcano.
30. The ship was showered with hot ash from the volcano.
More similar words:
inculcate,
baseball cap,
another,
anode,
piano,
lean on,
one another,
anoint,
demeanor,
anomaly,
anonymous,
one after another,
persona non grata,
evolve,
volume,
involve,
voluble,
involved,
voltaire,
volatile,
frivolous,
voluntary,
revolving,
volunteer,
evolution,
voluptuous,
revolution,
devolution,
convoluted,
malevolent.