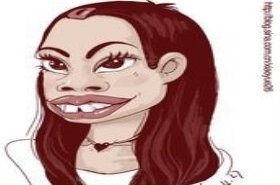 Random good picture Not show
1. Tasting Notes: A unique blend of premium vinifera and hybrid grapes.
2. The Eurasian grape (Vitis vinifera L. ) is the most widely cultivated and economically important fruit crop in the world.
3. Vinifera has been honed into hundreds of varieties, red and white; but the grapes are all still members of the same species, with limited cross-breeding between different varieties.
4. The essential oil from Vitis Vinifera L. seed was extracted by the simultaneous distillation extraction method.
5. V. vinifera is the species most commonly used in wine making.
6. Unfortunately most vinifera is outfitted only to U. S. Department of Agriculture Zones 7 and hotter, and then only in locations with warm.
6. Sentencedict.com is a sentence dictionary, on which you can find nice sentences for a large number of words.
7. It is indicated that Suxiaohong grape has closest relationship with Vitis vinifera by 0.00 and0.20 distance ratios of EST and PER isozyme pattern.
8. Corot Noir - Formerly known as NY 70.0809.10, this vine produces a vinous, vinifera type wine with bell pepper aroma.
9. Objective To establish a TLC method for identification and an HPLC method for content determination of oleanolic acid from Vitis vinifera L.
10. The distribution of the zone conducting the sap flow on xylem cross-section of the stem has been analyzed in this article for Vitis vinifera.
11. Red Vine Leaf extract comes from the vines of Vitis vinifera Linne.
12. Americans tend to prefer table grape varieties descended from Vitis vinifera , as these European grapes have a nice tight skin.
13. Analytical study of fatty acids and unsaponifiables in seed oil of Vitis Vinifera L. was carried out by GC/MS/DS.
14. Once prized for champagne production in New York, it is now being replaced by several of the interspecific hybrid and vinifera varieties.
15. Tasting Notes: An excellent wine made from the best varieties of vinifera and hybrids.
16. In general, European grapes are classed as having originated from the cultivar Vitis vinifera .
17. It is an effective approach to breed the resistance cultivars of seedless grape by transferring resistant gene into the cultivars of Vitis vinifera.
18. It is usually used for jams and jellies. Within the Vitis Vinifera family there are many different high-quality grapes that we will learn about in subsequent lessons.
19. This article studied the variation of water and carbohydrate compounds of grape winter buds during bud dormancy, taking as samples the grapevine varieties Vitis vinifera L.
20. The wild grapes whose origin of species in China are not only resistant to diseases but also easy to cross with V. vinifera.
21. AIM To study the anti oxidation and cancer chemoprevention mechanism of procyanidins extracted from Vitis vinifera.
22. The grape varieties whose wine we like to drink - merlot, chardonnay, semillon, riesling and the rest - have mainly been developed from one species, Vitis vinifera.
23. The phenolic content and antioxidant activity of grape (Vitis vinifera) seed powder extracted by in vitro physiological procedure and chemical procedure were investigated.
24. Seedless grapes have high commercial value and seedlessness for table grapes and raisins is one of the principle objectives of Vitis vinifera grape breeders.
More similar words:
vitis vinifera,
foraminifera,
seminiferous,
seminiferous tubule,
conifer,
coniferous,
carving knife,
carboniferous,
vinification,
carboniferous period,
life raft,
luciferase,
proliferate,
apis mellifera,
proliferating,
proliferation,
proliferative,
nonproliferation,
non-proliferation,
knife,
manifest,
penknife,
jackknife,
knife edge,
manifesto,
fish knife,
knife-edge,
jack-knife,
paper knife,
bread knife.