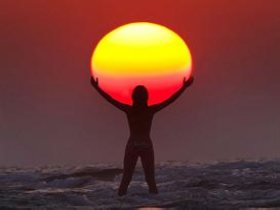 Random good picture Not show
1. A true great man will neither trample on a worm,nor sneak to an emperpor.
2. The campers had trampled the corn down.
3. Who's trampled on my flowers? I bet it was those two little wretches who live next door.
4. He saved a little girl from being trampled underfoot in the rush for the fire exit.
5. They say loggers are destroying rain forests and trampling on the rights of natives.
6. He was trampled to death by a runaway horse.
7. Somebody trampled all over my flowerbeds in the night!
8. People were trampled underfoot in the rush for the exit.
9. There was a small fence to stop people trampling on the flowers.
10. The world to leave, laughing soul trampled on.
11. The campers had trampled the corn .
12. She would not let him trample over her any longer.
13. She accused the government of trampling on the needs and rights of the ordinary citizen.
14. Please don't trample on the azaleas.
15. Their feet will trample on the dead bodies of their perfidious aggressors.
16. Don't trample on grass.
17. He argues that the Congress and President Clinton trampled the constitutional rights of legal immigrants in the new welfare reform law.
17. Sentencedict.com try its best to gather and make good sentences.
18. The little blighters next door have trampled all over my flowers again.
19. She was trampled in the rush to get out.
20. Don't trample on the grass.
More similar words:
trample,
trampled,
trample on,
sampler,
trampling,
stratified sample,
ample,
sample,
example,
examples,
subsample,
for example,
sample set,
simpler,
unexampled,
sample size,
sample mean,
sample order,
good example,
random sample,
quota sample,
tramp,
sample survey,
tramper,
take for example,
counterexample,
counter-example,
negative example,
tramping,
trampoline.