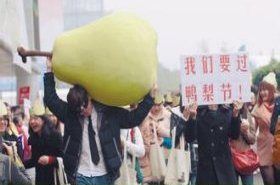 Random good picture Not show
1) She found herself tiring more quickly these days.
2) As we neared the summit, we were tiring fast.
3) Looking after pre-school children is very tiring.
4) Start beautiful, tiring process, the end is very sad, sober difficult.
5) A long row is very tiring.
6) It had been a tiring day, largely because of all the tedious waiting.
7) We've all had a very tiring day - let's go to bed.
8) I've had a very tiring day.
9) Looking after the kids is extremely tiring.
10) The work was tiring and tedious.
11) Looking after small children can be very tiring.
12) Teaching can be a tiring and stressful job.
13) It had been a long and tiring day.
14) At last it became too tiring.
15) It had been a long tiring day.
16) I found it tiring to begin with but I soon got used to it.
17) Moving into a situation is usually less tiring than backing away.
18) Shopping can be very tiring.
19) Omar and I had a tiring discussion with him(sentencedict.com), beset by clouds of flies.
20) after that long tiring day.
21) The events had been very tiring and we were glad to find our beds that night.
22) This can be rather tiring, especially if you have a slow Internet connection.
23) She's been leading throughout the race, but it now looks as if she's tiring.
24) They don't come down to London much because it's too tiring with the kids.
25) She's a lovely woman, even if she can be a bit tiring at times.
26) It seems to ease all the aches and pains of a hectic and tiring day.
27) The last leg of our trip was the most tiring.
28) Launching your own venture on the side can be tiring,(http://sentencedict.com/tiring.html) but many people find the autonomy therapeutic.
29) I don't feel like doing anything very energetic this evening. I've had a tiring day.
30) All these late nights with Omar were as exhilarating as they were tiring.