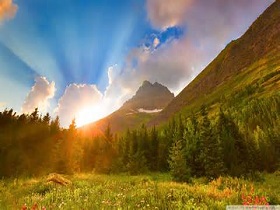 Random good picture Not show
(1) She reloaded the gun as quickly as she could.
(2) He tried to eject the spent cartridge and reload.
(3) This rifle only holds one cartridge and so must be reloaded after each shot.
(4) He reloaded and nodded to the game-keeper.
(5) Press the "reload" button on your web browser to refresh the site and get the most current version.
(6) He reloaded and fired a second shot.
(7) Chuck reloaded and fired off both barrels.
(8) She finished taping him up and let him catch his breath while she reloaded the gun.
(9) Grabbing a handful of fresh cartridges he began to reload the shotgun, fumbling a couple of times in his new-found haste.
(10) I reached it safely, and, sheltered behind its big chimney, reloaded and fired, and loaded again.
(11) The floodlight had blinded him and he couldn't see to reload his gun.
(12) After printing each letter, however, you did not save the personalized version, but instead reloaded the original template.
(13) Then he dropped down(Sentencedict.com ), and was evidently reloading his piece.
(14) He had stripped the weapon, rebuilt it, satisfied himself, and then unloaded and reloaded the magazine.
(15) We reload and await results as we watch the vapor rising from the ground.
(16) Or course the sawn-off shotgun he was reloading was a bit of a giveaway, though.
(17) Sharpe reloaded the rifle, this time ramming the bullet hard down against the charge, then released the horse.
(18) The 49ers at this time of the year reload and get ready to do battle.
(19) He worked the pump action frantically to eject the spent cartridge and reload.
(20) You can reload it using Open in the file menu.
(21) There was a click and a hiss of compressed air as their pursuer reloaded.
(22) No reloading is necessary, and you don't even need to create a new image element!
(23) Reloading involves performing the entire translation phase on the requested JSP so that a new JSP implementation class is generated.
(24) After reloading, we walked down the outside of the palisade to see the fallen enemy.
(25) Your users just want a great Web experience and are tired of constantly reloading entire Web pages for simple data validation checking.
(26) It can be applied to the design and core reloading calculation of PWR.
(27) On the other hand, more than 8 MB is not necessarily better, as the operating system can waste time reloading the MMU (Memory Management Unit) tables.
(28) With this object, your JavaScript can trade data with a web server , without reloading the page.
(29) Invert Your Mind ? Blog Archive ? Do we really need code reloading?
(30) For example, if you were providing a live update service during a busy news event where the front-end web application kept periodically reloading the news item, you could easily serve up the content.
More similar words:
preloading,
machine loading,
loading,
unloading,
off-loading,
self-loading,
loading dock,
port of loading,
reload,
preload,
goading,
load-shedding,
railroading,
live load,
caseload,
case load,
planeload,
freeloader,
resistive load,
load-bearing,
working load,
spring-loaded,
relocating,
wading,
lading,
fading,
shading,
leading,
heading,
grading.