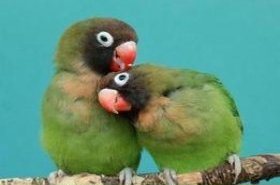 Random good picture Not show
1 Decorative painting a clear picture , lifelike, as Reclaimer fine crystal, crystal clear.
2 Stacker reclaimer had obtained widespread application in domestic and There are many domestic manufacturers.
3 When the bucket wheel stacker and reclaimer is starting or working, it can find the coal and stack or reclaim automatically.
4 Bucket wheel stacker - reclaimer , belt drive and other projects supporting.
5 Fault Diagnosis System for whole set equipment has great importance in ensuring Bucket Wheel Stacker Reclaimer to run normally and improving its reliability and maintainability .
6 This paper analyzes the mechanisms of dust production in bucket wheel stocker and reclaimer, and proposes water spraying dust-settling technology of self-impingement liquid jet for this machine.
7 Point at the flexure phenomena of boom in bridge-type bucket wheel reclaimer, a new repair method, call "welding process", was adopted to straightened the boom,(www.Sentencedict.com) and the satisfactory effect was gained.
8 This article introduced the methods of improving wheel - on - boom reclaimer in three coal blending work shop.
9 This paper introduces the contrast test of wear resistance of hot rolled low - carbon high strength bainite steel plate to ordinary steel plate on QLK800.32 bucket wheel reclaimer.
10 This paper emphasizes on the research on the structure and principle of the automation and control system of the bucket wheel stacker and reclaimer.
11 So this technique is a good dust removing way for bucket wheel stocker and reclaimer.
12 In 2 Chronicles 26 we can see how this king was a success story—a reclaimer of land, rebuilder of towns, leader of a big army, inventor of military machines.
13 Rotating, pitch angle and running position are main testing contents for realizing automation of stacker reclaimer.
More similar words:
reclaimed,
unreclaimed,
re-claim,
reclaim,
claimer,
reclaimable,
disclaimer,
declaim,
make claim,
wage claim,
false claim,
baggage claim,
insurance claim,
unclaimed,
legitimate claim,
proclaimed,
self-proclaimed,
it is claimed that,
claim,
acclaim,
exclaim,
proclaim,
lay claim,
claimant,
claim form,
disclaim,
pay claim,
quitclaim,
claimable,
eclair.