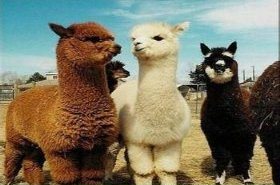 Random good picture Not show
1 Obvious increase in grain protein, prolamine (zein) and glutelin content of high-oil corn at different levels of nitrogen application was observed.
2 In other words, the content of 13kDa prolamine amount subunit is different in the different species.
3 The total protein content of the grain, the prolamine content and the sedimentation value all negatively correlated with TOM respectively.
4 The technique of each step was determined through experiments and the yield of corn prolamine in the experimental condition was 80 percent.
5 The results show that there is obvious polymorphism in rice prolamine content among the lines studied.
6 By this means, we identified some of indica and japonica rice containing higher glutelin content and lower prolamine content.
7 In endosperms, globulin had the most amount of quantity, then was glutelin, albumin was in the third place, and prolamine was the lowest.
More similar words:
scopolamine,
alkanolamine,
phentolamine,
catecholamine,
triethanolamine,
monoethanolamine,
lamine,
melamine,
calamine,
laminectomy,
methylamine,
diethylamine,
naphthylamine,
hydroxylamine,
triethylamine,
calamine lotion,
phenylethylamine,
hemilaminectomy,
cyclohexylamine,
solar prominence,
lamina,
flaming,
lam into,
laminae,
laminar,
laminate,
flamingo,
laminator,
inflaming,
laminated.