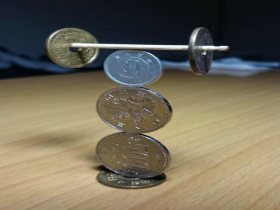 Random good picture Not show
1. gold-plated earrings are much cheaper than solid gold ones.
2. Houses are no longer the gold-plated investment they have been since the war.
3. All fittings are gold-plated with marbled surrounds to the double basins, and a whirlpool bath.
3. Sentencedict.com is a sentence dictionary, on which you can find excellent sentences for a large number of words.
4. I like the feel and setup of the gold-plated Floyd Rose licensed tremolo, which pivots on two vertical height adjusters.
5. In fact, the embossed, gold-plated tailpiece looks almost subdued in these surroundings.
6. Try to obtain a good quality plug, preferably gold-plated, to replace the existing one.
7. With stylish roman numerals, gold-plated case and soft leather strap, these elegant watches are a pure delight to wear.
8. Diamond Jim Brady ordered her a gold-plated bicycle, with her monogram set in diamonds and emeralds on the handlebars.
9. The ring wasn't solid gold - it was only gold-plated.
10. In the early-morning sun the incomparably beautiful Shwe Dagon pagoda with its gold-plated spire could be seen from some miles away.
11. Mansions sprung up in the once poor agricultural center, and one drug lord walked its streets with gold-plated sandals.
12. He tapped out another cigarette from the packet and lit it with his gold-plated lighter while Blanche read.
13. Milton ward Tories were so impressed by his la-de-da-accent and gold-plated walking stick that they made him social secretary.
14. Oven-to-table Maitred'hotel is a range of oven-to-tableware in solid stainless steel with gold-plated handles.
15. The tax system gives workers and their employers strong incentives to provide gold-plated health care rather than cash.
More similar words:
gold plate,
gold plating,
cold plate,
end-plate,
bedplate,
endplate,
blood platelet,
motor end plate,
cultivated plant,
plastic plate,
plate,
platen,
plated,
plater,
platelet,
plateau,
platean,
wall plate,
top plate,
tinplate,
hot plate,
tin-plate,
tin plate,
template,
hotplate,
plateful,
ship plate,
backplate,
bookplate,
sole plate.