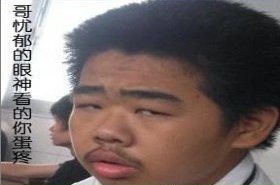 Random good picture Not show
1 They are fungiform papillae—"mushroom-shaped nipples," to any Latin speakers out there—and each houses 50 to 100 buds.
2 Objective:To investigate the changes of fungiform Papillae following injury to lingual nerve.
3 The taste buds of fungiform papillae are not so developed and filiform papilla are long and thick.
4 Conclusion:(1)The fungiform papilla as well as taste bud depends on the lingual nerve.
5 The fungiform papilla has good ability to regenerate. whether the degenerated fungiform papilla can regenerate is relative to the injured degree and repair of lingual nerve.
6 Fungiform papilla height and width and the number of fungiform papillae per slice showed no change.
7 Methods The taste threshold, magnitude matching and the number of the fungiform papillae on tongue were evaluated and compared between the menopause females and younger females.
8 The paper proposes a bilevel-segmentation scheme according to the shape feature of the fungiform papilla, and states the whole processing sequence in detail.
9 Results There were changes in the number of dark cells per bud instead in the number of buds per fungiform papilla, the number of cells per bud.
More similar words:
spongiform,
fungi,
fungible,
fungicide,
fungicidal,
nothing if not,
uniform,
aliform,
fungal,
fungus,
coniform,
fusiform,
coliform,
variform,
aeriform,
filiform,
pyriform,
funguses,
fungous,
fungoid,
uniformly,
uniformed,
multiform,
dentiform,
plexiform,
vermiform,
nonuniform,
cruciform,
cuneiform,
youngish.