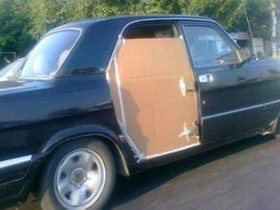 Random good picture Not show
1. Objective To explore two clysis methods' effect on community senile patients with obstipation.
2. Objective:To discuss the clinical efficacy of clysis with Chinese Traditional Medicine in the treatment of chronical ulcerative colitis.
3. Conclusions:The ultrasonic raster display using the physiological brine clysis to diagnose the colon cancer is better than merely ultrasonic examination.
4. All cases micturated immediately after defecation through clysis or taking cathartic drug.
5. Objective To study the effects of warm-normal-saline clysis in treating children recurrent abdominal pain(RAP).
6. Objective:to investigate the effectiveness of presacral space clysis in preventing wound infection of rectal cancer cases with miles operation.
6. Sentencedict.com try its best to collect and create good sentences.
7. TCM clysis , oral taking and external application have good cure effect on chronic pelvic inflammation.
8. Conclusion: Combinative use of gentamycin, metronidazole and rifampin for maintained clysis is a effective treatment for ulcerative colonitis.
9. Patients with AAD should be isolated and used antibiotics for the lower-induced-AAD as possible as we can, clysis with feces solution of healthy person is good for curing AAD.
10. Conclusion It is more satisfactory to give 10 % chloral hydrate orally in infants and by clysis in little children and children before school age.
11. Conclusion The take orally cathartic method to assist with add the proper sugar water to synthesize the result before check better than clysis method.
12. Objective:To investigate the effects of tube typical enterostomy and clysis for caecum department in the left half colon cancer obstruction with one-stage excision.
13. Objective To evaluate diaplastic indication of children indigitation with air clysis and to increase diaplastic efficiency.
14. Conclusion In the treatment of postoperative constipation, applying Chinese herbs on umbilicus is more effective than use of cathartic or clysis.
More similar words:
coloclysis,
venoclysis,
enteroclysis,
lysis,
analysis,
dialysis,
lipolysis,
pyrolysis,
cytolysis,
catalysis,
hemolysis,
autolysis,
zymolysis,
thermolysis,
paralysis,
radiolysis,
glycolysis,
haemolysis,
photolysis,
neurolysis,
acidolysis,
urinalysis,
hydrolysis,
aminolysis,
on analysis,
osteolysis,
karyolysis,
necrolysis,
ammonolysis,
proteolysis.