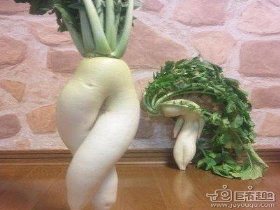 Random good picture Not show
1. His hair was increasingly flecked with grey.
2. The fabric was red, flecked with gold.
3. It's a dark grey material but it's flecked with white.
4. The bird's breast is flecked with brown.
5. His hair was flecked with paint.
6. The grass was flecked with sunlight.
7. The sea was flecked with foam.
8. The irises were of flecked grey.
9. Mud and rain flecked the car windows.
10. It was flecked cloth with zips down the side of the jacket - which looked absolutely horrible - and peg trousers.
11. Her eyes plunged to a russet flecked deep green when she talked about him.
12. A timbale of couscous flecked with bits of red and yellow pepper provided a friendly side companion.
13. These majestic stones, flecked with orange and white lichen, are the last of thousands that once littered the prehistoric landscape.
14. Chunky flecked roll neck sweater, £99, in black or grey with white flecks.
15. The orange molasses glaze is flecked with mustard seeds to give it texture and flavor.
16. His face was flecked and creased with age.
16. Wish you can benefit from our online sentence dictionary and make progress every day!
17. The bird's breast flecked with brown.
18. The sky was flecked with clouds.
19. The grass underneath the trees was flecked with patches of sunlight.
20. Though quite young, his light brown hair was flecked with gray.
21. Photo Gallery: Aerial Landscapes Frost - flecked tundra pools dot the landscape of Canada's North Yukon National < ...
22. A variety of deep - green chalcedony flecked with red jasper.
23. The bird's breast is flecked with red.
24. The color of saffron, with dollops of red tomatoes flecked throughout, this hot potage goes beyond comfort food.
25. Her skin was as white as milk, her eyes were green flecked with amber, and rather slanted.
26. He smelled vaguely of joss sticks, and his long, straggly hair was flecked with dandruff.
27. I remember little about him except that he had a black beard flecked with grey, and gave me oranges.
28. The Coast boasts the kind of islands people drool over in office daydreams - white-sand beaches; seas like turquoise tapestries, flecked with aquamarine, emerald and cerulean.
29. The figure, in dark pants and red blazer, is flecked with strokes of blue paint that match the deep background of the canvas, suggesting his immateriality and the imagined space of the composition.
30. A little behind, on a thin, delicate Kirghiz pony with a flowing tail and mane, and a mouth flecked with blood, rode a young officer in a blue French military coat.