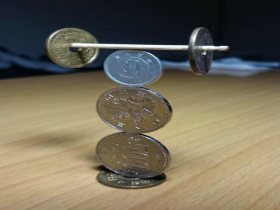 Random good picture Not show
1. My car was completely wrecked in the accident.
2. The explosion shattered nearby windows and wrecked two cars.
3. The ship was wrecked on the Kent coast.
4. All attempts to salvage the wrecked ship failed.
5. The fire wrecked the hotel.
6. The ship was wrecked off the coast of France.
7. The tide had washed up cargo from the wrecked ship.
7. Sentencedict.com is a online sentence dictionary, on which you can find good sentences for a large number of words.
8. The rice mill was wrecked by the enemy bombing.
9. The wrecked bicycle was patched up and resold.
10. His life has been wrecked by the tragedy.
11. The storm wrecked the family's caravan home.
12. The accident wrecked our plan.
13. Hope faded after wrecked remains of the ship were washed onto the shore.
14. The ship was wrecked by an explosion.
15. The expedition was wrecked by bad planning and poor navigation.
16. His car was wrecked by a couple of young tearaways.
17. She emerged from the wrecked vehicle without a scratch.
18. The wrecked train lay aslant the track.
19. A bomb completely wrecked the building.
20. It was drink that wrecked their marriage.
21. The lorries were wrecked by saboteurs.
22. The weather wrecked all our plans.
23. He got completely wrecked last Saturday night.
24. The ship was wrecked off the coast of Africa.
25. The car was completely wrecked by the force of the collision.
26. We discerned the figure of a man clinging to the mast of the wrecked ship.
27. In the end they had to amputate his foot to free him from the wrecked car.
28. The seashore is fouled up with oil from the wrecked ship.
29. He looked as pale as a ghost as he climbed out of the wrecked car.
30. My sister will go nuts when she finds out I've wrecked her car.