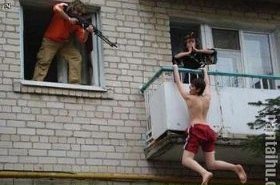 Random good picture Not show
1. He was wearing a high-necked pullover to hide his scraggy neck.
2. She wore a high-necked white nightdress.
3. Underneath she wore a traditional dress, high-necked with small hand-made buttons but without decoration.
4. She wears traditional dress: a white, high-necked blouse and a dark ankle-length sarong with an embroidered band around the hem.
5. It was then that Cass took off her high-necked dress and I saw it- the ugly jagged scar across her throat.sentencedict.com/high-necked.html
6. She had on a high-necked dress.
7. However, the high-necked white shirt and dark suit combo disappeared quickly - perhaps returned to the wardrobe department of a low-budget science fiction movie?
8. He'd purposely picked a high-necked one so she couldn't go flaunting her breasts at every man she passed.
9. Knitting high-necked underwear many colors.
10. Today, thankfully, women tennis players are not encumbered with/by long, heavy skirts and high-necked blouses.
11. Though it was a warm day, he was wearing his old faded high-necked sweater with a frayed shirt collar showing.
12. Is precisely various aspects growth, let me again mount Olympic Games' most high-necked award platform.
13. Liao Hui expressed that he must thank all cares and help him the person, ...Was they use the shoulder to hold me the most high-necked award platform!
14. As Western fashions changed, the basic cheongsam design changed too, introducing high-necked sleeveless dresses, bell-like sleeves, and the black lace frothing at the hem.
15. The champion belongs to has the accident slightly, finally, the Jiangsu women's football mounts the most high-necked award platform by a ball minor victory Shanghai women's football.
16. But you wear white skirt that photo really not good-looking, still wearing the high-necked unlined upper garment that piece of good, there beside me when bodyguards, appear style.