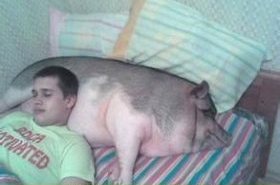 Random good picture Not show
1. The noise of the wind made her cries inaudible.
2. The sound is inaudible to the human ear.
3. His voice was almost inaudible.
4. The whistle was inaudible to the human ear.
5. She spoke in an almost inaudible whisper.
6. His weak voice was almost inaudible.
7. The noise of the machinery made her voice inaudible.
8. She whimpered something inaudible.
9. Michael went bright red, and muttering something inaudible, he walked out of the room.
10. In reality this is inaudible under water so don't rely on it to give you a reminder.
11. Nick's voice was inaudible through the glass barrier.
12. He muttered something inaudible and withdrew.
13. She commenced an impersonation of Hodges, piping inaudible words in effete falsetto, rolling her eyes like a stage Othello.
14. Dong's answer came in an almost inaudible whisper.
15. You permit yourself an almost inaudible sigh and grin to yourself.
16. Aunt Jessica let out an inaudible sigh.
17. The whistle is inaudible to most humans.
18. Inaudible victims do not win compassionate co-workers with the ease of those who can articulate their needs in cogent words.
19. Her voice was so faint, it was almost inaudible.
20. I too was becalmed, though the Sirens were inaudible.
21. That was shocking; for him, the novelist's duty was to remain invisible, inaudible, discreetly omniscient.
22. Three girls were singing something but their words were almost inaudible.
23. Above the kitchen chimney stack, the sky quavers on a high inaudible note.
24. A condition of running it through the grounds was that it be made quite invisible and inaudible from the house.
25. This last she finally revealed with hanging head and in a voice all but inaudible.
26. Roger momentarily stirred, turned in the bed and murmured something inaudible.
27. His diction is generally poor and his words often inaudible.http://sentencedict.com/inaudible.html
28. That they exist is something of a miracle, so one should not grumble that the lines are often inaudible.
29. In a cathedral the choir sounds magnificent, but the unfortunate parson may be inaudible.
30. Latowa came out of the shop with a dusky skinned Asiatic man, and the conversation was animated, if inaudible.
More similar words:
incredible,
incredibly,
auditor,
plaudits,
auditory,
audience,
inauguration,
Bible,
foible,
visible,
legible,
flexible,
feasible,
fungible,
tangible,
possible,
horrible,
eligible,
illegible,
ostensible,
accessible,
perceptible,
impossible,
permissible,
intangible,
susceptible,
inexpressible,
comprehensible,
be responsible for,
abominable.