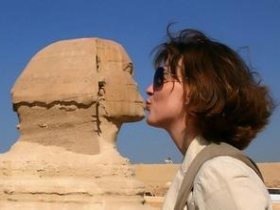 Random good picture Not show
1. Our offices were in a wooden triple-decker in Harvard Square.
2. While the Carnegie Deli is famous for its triple-decker sandwiches and celebrity clientele, it also serves some of the best borscht in the country.
3. The lights were on and the shades all drawn at the square triple-decker.
4. Well, I guess it's the problem that people who teach the eighteenth-century novel always have, or the Victorian novel: the Victorian novel like the triple-decker, the three-volume novel.
5. The connected components form a three-tiered system that looks like a triple-decker sandwich.
6. As the snow fell, Tai Shan ambled around the compound to the oohs and aahs of bystanders. At one point, his keepers brought out a triple-decker ice cake with layers of bamboo leaves.
7. "Because, " Tyler said, "that's how many guys can sleep in the basement, if we put them in triple-decker army surplus bunk beds."
More similar words:
single-decker,
double-decker,
double-decked,
decker,
triple,
triplet,
bedecked,
triplex,
atriplex,
triple sec,
triple bond,
triple jump,
triple crown,
triple play,
bedeck,
decked,
foredeck,
triply,
tape deck,
pecker,
necker,
decked out,
hit the deck,
checker,
wrecker,
tripling,
triploid,
quadriplegia,
quadriplegic,
bridge deck.