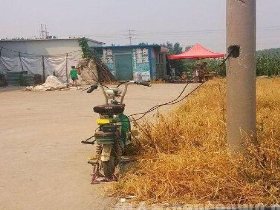 Random good picture Not show
1. Pedicel erect, to 3 cm, terete, striate.
2. Branches and twigs terete ; flowers pale yellow.
3. Tubers basal, stems fleshy, terete , buried in sandy soil, 40-160cm tall, simple, thicker in the lower part.
4. Current year branchlets terete; leaf blade oblong, 9-12 cm, base rounded, apex acute.
5. Stems pendulous, terete, many-noded.
6. Stems erect or twining, 4-ribbed at first, later terete, usually tuberculate and with longitudinally lengthened lenticels.
7. Leaves alternate, sessile, terete, fleshy, base expanded, apex obtuse or aristate awned; leaf axil fascicular pilose.
8. Shrubs or small trees to 8 m. Branchlets terete, puberulent when young, glabrescent.
9. Description: Perennial herbs, 5-20 cm tall, densely white villose; roots slender, terete , up to 40 cm long, fleshy, stem buried in sand with apical part emerged above ground.
More similar words:
interpreter,
command interpreter,
ureter,
secreter,
ureteral,
preterit,
ureteric,
hydroureter,
preterhuman,
ureterocele,
ureterolith,
interpreted,
preternatural,
vesicoureteral,
uninterpreted,
preterm infant,
preternaturally,
telemetered,
ureterostenosis,
complete report,
yorkshire terrier,
ureterolithiasis,
ureterolithotomy,
rete testis,
interpreted language,
vesicoureteral reflux,
polyethylene terephthalate,
arete,
rete,
crete.