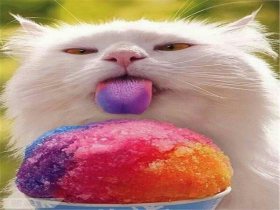 Random good picture Not show
1. A good
surgeon
must have an eagle's eye, a lion's heart, and a lady's hand.

2. A plastic surgeon successfully rebuilt his nose.
3. The surgeon will widen her arteries.
4. The surgeon sewed up the wound.
5. The plastic surgeon diagnosed my illness as a rare bone disease.
6. The surgeon excised the lump from her breast.
7. He is reputed to be the best heart surgeon in the country.
8. The students watched as the surgeon performed the operation.
9. His proficiency as a surgeon is well known.
10. The surgeon placed catheters through the veins and arteries near the base of the head.
11. My daughter is engaged to a surgeon.
12. He established himself as a leading surgeon.
13. He is determined to qualify as a surgeon.
14. The surgeon would pick up his instruments, probe, repair and stitch up again.
15. The surgeon reset her broken shoulder blade.
16. In Britain, a surgeon is addressed as 'Mr' not 'Dr'.
17. The surgeon who operated on the King released new details of his injuries.
18. The surgeon is performing an eye operation.
19. The surgeon removed the infected organ.
19. Wish you can benefit from our online sentence dictionary and make progress day by day!
20. The surgeon performed a section on the vein.
21. The surgeon was accused of negligence.
22. We must be as impersonal as a surgeon with his knife.
23. The surgeon makes a small incision into which a tube is inserted.
24. There was the waiting surgeon, green-gowned nurses and all the alarming accoutrements of modern medicine.
25. She went on to become a successful surgeon.
26. He is reputed as / to be the best surgeon in Paris.
27. As far as I can recollect, his father was a surgeon at that time.
28. Kelly was about to go under the knife when her surgeon stopped everything.
29. Few could have predicted that she would reach eminence as a surgeon.
30. Winifred nurtured ambitions for her daughter to be a surgeon.
More similar words:
surgery,
urge,
in charge of,
geology,
courageous,
at the age of,
come on,
lie on,
large,
target,
have on,
someone,
live on,
move on,
ride on,
take on,
emerge,
agree on,
smile on,
become one,
take advantage of,
at large,
largely,
sure,
decide on,
forget about,
by and large,
emergency,
assure,
for sure.