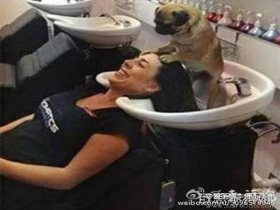 Random good picture Not show
1. For Venice, the freedom of navigation along the Adriatic was vital to the maintenance of its seaborne trade with the Levant.
2. They had brought most of the pieces up from the harbour defences, not anticipating another seaborne assault meantime.
3. It looked even then as if the seaborne invasion might not be necessary.
4. Bristol, too, took in a whole range of seaborne food supplies.
5. In 1963 two more of the second-generation seaborne listening posts were commissioned.
6. Between 1670 and 1750 the capital's intake of seaborne coal from the north-east averaged an annual half a million tons.
6. Sentencedict.com try its best to collect and build good sentences.
7. These will now be dealt with by sea-borne systems.
8. But if sea-borne systems alone are sufficient to protect Europe, then they pose exactly the same problem to the Russians that the land-based systems did.
9. "We call this a sea-borne aircraft carrier system which will be based on the Northern and Pacific fleets," Vysotsky said.
10. Chapter Two Analysis on the change of competitive sea-borne oil shipping market, the features of the oil shipping industry and the development of the global tanker fleet in the world as well.
11. The plan envisages sea-borne missiles in place close to Iran by 2011.
12. Barring any sea-borne dangers, there is no biological reason why it can't live forever.
13. The prime minister said radical action was required because the increasing ability of sea-borne Somali criminals to hijack and ransom ships had become "a complete stain on our world".
14. The Western Pacific is a vital conduit for the sea-borne trade needed to sustain China's growth and newfound prosperity.
15. Nowadays, in China more than 90 percent of imported and exported goods are transported by sea-borne transportation.
16. The economic idea of archaic Greece mainly embodies agricultural dominance, opening to the outside world, positively developing industry and sea-borne trade, and so on.
17. Japan has been engaged in efforts to improve its sea-borne based ballistic missile defense capabilities in the wake of North Korean missile tests and saber rattling.
18. Today, more than 90% of international cargo is transported through seaports and 80% of sea-borne cargo moves in containers through seaports.
19. The case for such worry is strengthened because, according to sources, the sea-borne systems in question will operate optimally for the missions in question, only with support from land based radar.
More similar words:
seaborne,
borne,
borneo,
bornean,
osborne,
forborne,
borneol,
air-borne,
air borne,
airborne,
sea boat,
wind-borne,
tick-borne,
overborne,
food-borne,
aborning,
seaboard,
water-borne,
waterborne,
close about,
sea bottom,
insect-borne,
borne in upon,
mosquito-borne,
incomplete abortion,
airborne computer,
defense attorney,
research laboratory,
born,
see about.