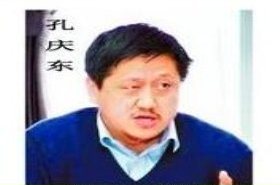 Random good picture Not show
1. Insect-borne diseases imperil humans and animals, and there are many mosquito-borne diseases with complicated manifestations.
2. But the links between climate and insect-borne disease are far from simple (see Table 1 for potential interactions).
3. Climate change's complex links with insect-borne disease need solid research — not alarmism that distracts from other crucial factors.
4. Scientists broadly agree that climate change will affect insect-borne diseases, but the exact consequences remain uncertain.
5. It is true that many insect-borne diseases are influenced by climate.
6. Conclusion JE and kala-azar were historically common insect-borne infectious diseases in Longnan.
7. Insect-borne diseases will remain a major public health challenge in the coming decades.
8. There is clearly a link between insect-borne diseases and climate.
9. Priya Shetty explains the links between climate change and insect-borne disease, and outlines priorities for developing country policymakers.
10. Still, it is possible that environmental changes triggered by a changing global climate system may extend territories where insect-borne diseases are endemic.
11. Over the coming century, climate change will worsen virtually every health problem we know of, from heart disease and heatstroke to salmonella and insect-borne infectious diseases.
11. Wish you can benefit from sentencedict.com and make progress everyday!
12. For health sectors to justify the large sums of money they will need if climate change does accelerate insect-borne disease, they must be able to convince governments that it is a high priority.
13. It is clear that the scientific jury considering climate change's impact on insect-borne disease is still out.
14. When journalists communicate how climate change might affect the spread of insect-borne disease, they play an ambitious, yet pivotal, mediator's role.
15. Dengue, encephalitis, yellow fever and many other water- or insect-borne diseases are on the rise.
16. We urgently need to build our understandingof how climate change will affect health, especially through insect-borne disease.
17. These explore the evidence for (and against) the notion that climate change will worsen the burden of insect-borne disease, highlights gaps in our knowledge, and provides advice to policymakers.
18. Eradicating tobacco may prove every bit as hard as fighting insect-borne disease.
19. A biologist has inadvertently made history after becoming the first person to pass on an insect-borne virus to another human by sexual contact.
20. Regardless of climate change, these measures are crucial to tackling insect-borne disease in the developing world, he says (see Tackling insect-borne disease whatever the weather).
More similar words:
insect bite,
insect,
insecta,
stick insect,
main section,
insectivore,
scale insect,
insecticide,
insecticidal,
insectivorous,
insect repellent,
insect repellant,
first-born,
firstborn,
borne,
borneo,
osborne,
borneol,
forborne,
airborne,
air borne,
seaborne,
air-borne,
wind-borne,
tick-borne,
food-borne,
overborne,
water-borne,
waterborne,
borne in upon.