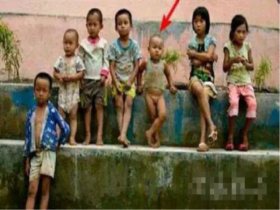 Random good picture Not show
1 Fever, headache, sore throat, cough, retrosternal pain.
2 Resection viacervical collar incision for all retrosternal thyroid nodules are advised for its safe and reliable.
3 Morbidity of anastomotic leakage is higher in retrosternal reconstruction. Individualized gastric tube reconstruction should be considered.
4 Results: Anastomotic leakage occurred more frequently in retrosternal group than in prevertebral group(22.5% vs. 8.6%).
5 The chest pain was described as sharp, retrosternal in location, and radiating to the back.
6 Methods 64 cases of retrosternal goiter with surgical intervention and pathological confirmation were analysed retrospectively.
7 Onset: 4 hours of "crushing tight" retrosternal chest pain, radiating to neck and both arms,[www.Sentencedict.com] gradual onset over 5-10 minutes.
8 Most patients are asymptomatic; however, retrosternal pain, dry cough or dyspnea may occur due to its mass effect.
9 Angina pectoris is caused by transient myocardial ischemia due to decreased coronary flow, manifested as episodic retrosternal pain, smothering and choking, etc.
10 Conclusion It is not difficult to diagnose RT correctively. Cervico thoracic X ray film, radioactive isotope and CT checking can ensure the extent and character of the retrosternal part.
11 Results:17(34%)of 50 cases of mediastinal tumors showed returned pleural line. 39(78%) of them were thymoma, teratoma, retrosternal thyroid, and neurogenic tumor.
12 In the 2nd week after operation, the evaluation on dysphagia and eating problems was higher in retrosternal group, however the evaluation on global health status was lower.
13 Results All were examined, suffering from local pneumothorax as indicated by CT, whose gases were located in prothoracicpart, back part, retrosternal part or near mediastinal part.
14 Objective To understand the clinical manifestations, diagnostic methods, surgical management and prognosis of retrosternal goiter in various pathological types.
15 To evaluate the short-term quality of life(QOL) in patients with retrosternal or prevertebral gastric tube reconstruction after three-incision esophagectomy.
More similar words:
internal control system,
sternal,
osteopetrosis,
substernal,
suprasternal,
parasternal,
internal control,
internal secretion,
internal controls,
ureterostenosis,
internal rate of return,
International Red Cross,
international system,
retrospect,
international system of units,
in retrospect,
retrospect to,
international monetary system,
internal analysis,
retrospection,
retrospective,
sterna,
eternal,
paternal,
eternally,
maternal,
internal,
external,
internal diameter,
external auditory canal.