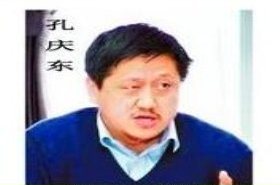 Random good picture Not show
1 Good morning. Rent-A-Car Agency. May I help you?
2 I also have to call the rent-a-car office.
3 Mike calls the rent-a-car office.
4 Where is the rent-a-car counter?
5 In the Alamo Rent-A-Car case, Bilan Nur, a 22-year-old immigrant from Somalia,(www.Sentencedict.com) was fired in December 2001 for refusing to remove the head scarf she wore during the Muslim holy month of Ramadan.
6 Advantage Rent-a-Car has pledged to turn 100 percent of its rental fleet "green" by 2010.
7 Fortune rent-a-car is good at transportation about vehicle. We provide the various requests of using car which you must feel satisfied.
8 Mandarin Oriental Hotels, JetBlue Airlines, and Enterprise Rent-a-Car ranked number one in hotel, airline, and rental car industry customer satisfaction, respectively.
9 R ( rent-a-car agent ): Quick rent-a-Car. May I help you?
10 Enterprise Rent-A-Car: Would you be okay hearing 'no' from seven out of 10 customers?
11 The E-Z Rent-a-Car agent said the replacement would cost $200. I knew the magazine I was on assignment for could never afford such a fee, meaning I would barely break even3) on the story.
12 The E-Z Rent-a-Car agent, a skinny teenager who seemed genuinely sorry, said the replacement would cost $200.
13 I had the same advantage of recklessness as a driver in a traffic jam with a rent-a-car.
14 They must have found nothing with the taxi companies and rent-a-car.
15 Jack Taylor dropped out of Washington University to become a Navy fighter pilot in WWII and went on to found Enterprise Rent-A-Car.
16 Tell the driver to take you to the nearest rent-a-car station.
17 But with the indirect costs factored in, including paying for rent-a-car costs and subsidizing dealers for inventory they can no longer sell, the total cost for Toyota could be 100 billion yen.
18 The whole resort is very quiet, beautiful lush gardens, ample parking for the rent-a-car or bike.
19 Sorry, I have to. I also have to call the rent-a-car office.
More similar words:
carve out a career,
car rental,
current account,
concurrent access,
carpometacarpal,
current account balance,
current account deficit,
metacarpus,
metacarpal,
data carrier,
beta-carotene,
metacarpal bone,
metacarpophalangeal,
management accountant,
syntactic representation,
metacarpophalangeal joint,
pentacle,
tentacle,
tentacled,
pentacyclic,
rental,
parental,
rentable,
parentage,
rental fee,
dental care,
rental income,
uniparental,
enforcement action,
delinquent account.