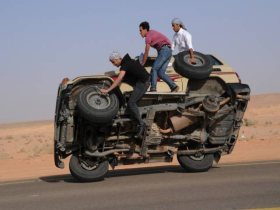 Random good picture Not show
1. Sodium metaaluminate as a regenerant has better regeneration effect on the activated alumina that is saturated and has adsorption capacity.
2. Bed regeneration and subsequent treatment of the concentrated regenerant are an integral part of the overall treatment process.
3. The complex regenerant for waste asphalt was developed from waste materials of refinery factories by means of analysis on regenerating theory of waste asphalt.
4. The selection of regenerant and determination of regeneration conditions are discussed through single factor experiment for demagnesium to purify WPA by ion-exchange resin.
5. Impacts of each regenerant component on the performance of the waste asphalt were investigated.
6. Regenerant purity is the main factor affecting the purity of make - up water quality in power -plant provided that other productive conditions are determined.
7. Then, HCl solution was used as a regenerant for modified zeolite. Influence that concentration of HCl, flow rate and regenerating time on regeneration effect was also studied.
8. The desalting regeneration system is revamped by using the magnesium tail water from the intermittent nitric acid production unit to replace hydrochloric acid as the cation bed regenerant.
9. Ethanol was highly concentrated in the former 2BV of regenerant washing water and can be recycled.
10. This article discusses in depth the relation between the produced water's purity of cation exchange bed and the regenerant purity, and establishes a mathematical model.
10. Sentencedict.com try its best to gather and build good sentences.
11. The conditions of ion exclusion chromatography was applied to the determination of boric acid in soil and plants were explored with tartaric acid- mannitol as eluent and NaOH as regenerant.
12. The adsorption dynamics, the effects of concomitant ions on the adsorption capacity and the regenerant a- gent are studied, and some valuable conclusions are gained.
More similar words:
regenerate,
regenerator,
regeneration,
regenerating,
unregenerate,
regenerative,
regenerative system,
regeneration control,
regenerative braking,
degeneracy,
degenerate,
degenerative,
degeneration,
pulse generator,
code generation,
bubble generator,
the general public,
consulate general,
sequence generator,
turbine generator,
neurodegenerative,
language generation,
vice-general manager,
test case generation,
macular degeneration,
degenerative joint disease,
lieutenant general,
wegener,
general arrangement,
random number generator.