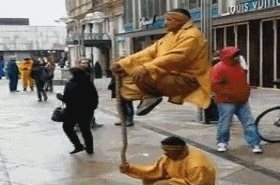 Random good picture Not show
1. There were some pockets of profit-taking in the rally, particularly diversified health care, household products and international oil stocks.
2. He blames the market itself, and profit-taking by other money managers, for the stocks' decline.
3. But profit-taking eroded earlier gains amid active trade in what analysts said was a natural reaction to rises that have seen the Nikkei climb more than 3 percent in the last week.
4. Though, Goldman warns a short-term lift could spark profit-taking. Hasn't turned the big holders like Soros and Paulson and their brethren in hedge funds into liquidators yet.
5. There is a way to set up a profit-taking regime that at least fulfills the objective of the fifth principle of consistency ("I pay myself as the market makes money available to me").
6. Stocks shook off some early profit-taking in Monday's record-setting advance.
6. Sentencedict.com try its best to collect and create good sentences.
7. The shares took a bit of a knock due to profit-taking but are well worth holding ahead of major expansions.
8. In Brussels, prices rose, after late buying of baskets of shares overcame profit-taking.
9. We have reached a level at which you see a solid round of profit-taking.
10. It was last down 0.7 percent at $1.4869, with a session low of $1.4809, after rising as high as $1.5015 on Monday, where traders said profit-taking and options-related selling capped its rise.
11. Then inefficiencies and performance distortions of withdrawing money for investors and profit-taking for managers are smoothed out.
12. The euro hit a five-week low of $1.3028, according to Reuters data. After failing to break below $1.30, traders said profit-taking pushed it back to $1.3145, down 0.1 percent on the day.
13. Positive news usually prompts investors to shun dollars for higher-yielding currencies on the view that the economy is improving, but analysts said profit-taking won out Thursday.
14. Some of the December move is surely tied to profit-taking as the year winds down, but analysts have been quick to flag a subtle shift in the psychological landscape as well.
15. Meckler said the "psychology changes very quickly from having missed the rally, to making sure you don't miss your profit-taking opportunities."
16. The market sell-off was exacerbated by sell-stops in the cash and futures markets, profit-taking by hedge funds and portfolio adjustments by mortgage investors, traders said.
17. It is here that I can imagine seeing a decent bout of profit-taking.
18. But the euro's rise above $1.40 in early New York trade, a level not breached since January, prompted a round of profit-taking, particularly ahead of U.S. jobs data due on Friday.
19. "China Everbright Bank is facing a changing market, which is strong now but has heavy profit-taking pressure at the same time," said Li Bin, an analyst at Guolian Securities.
20. Sectors that have posted strong gains recently, such as energy, materials and industrials, showed signs of profit-taking as investors shifted to consumer discretionary and technology shares.
More similar words:
profit taking,
profittaking,
profit-making,
non-profit-making,
profit tax,
profit target,
take profits,
profit sharing,
profiteering,
trading profit,
operating profit,
profit-maximizing,
profits,
profit,
nonprofit,
non-profit,
in profit,
superprofit,
profiteer,
net profit,
at a profit,
make profits,
paper profit,
profitless,
profit from,
pure profit,
not-for-profit,
profitably,
profitable,
clear profit.