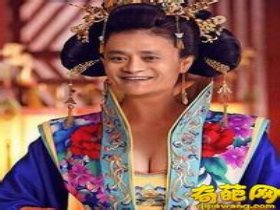 Random good picture Not show
1. The cost is £22, plus £1 for postage.
2. The price is £25.50, including postage and packing.
3. The system costs £99.95 including postage, packing and a 12-month guarantee.
4. Send a cheque for £18.99 plus £2 for postage and packing.
5. What is the postage on this parcel?
6. The book costs 10 dollars, exclusive of postage.
7. Allan licked the postage stamp and stuck it on the envelope.
8. The postage for an airmail is 2 dollars.
9. How much is the postage for a postcard?
10. I had to pay £4 postage.
11. Does the price include postage?
12. Sending those books cost me a fortune in postage!
13. All prices include postage and packing.
14. It's yours for £13.99, including postage and packing.
15. Add £3 to each order to cover postage.
16. You have to add the cost of postage to the subtotal.
17. Postage stamps were introduced in Britain in 1840 as a way of showing that the sender had paid for the letter to be delivered.
18. How much was the postage on that letter?
19. The cancelled postage stamps cannot be used again.
20. Postage costs will be refunded .
21. Add £2.20 to the cost for postage.
22. The price includes postage charges.
23. Stamps show how much postage has been paid.
24. What's the postage on this parcel?
25. Do you have the memorial postage stamps for the bicentenary?
25. Sentencedict.com is a online sentence dictionary, on which you can find excellent sentences for a large number of words.
26. There's a postage and packing fee in addition to the repair charge.
27. This is his centennial year and he's been granted the ultimate accolade - his face on a set of three postage stamps.
28. A chip is a piece of silicon about the size of a postage stamp.
29. Send it to the address given with £1.50 to cover postage and administration.
30. The bill was $ 10, plus $ 1 for postage.
More similar words:
hostage,
stage,
a stage,
upstage,
apostasy,
oral stage,
backstage,
stagecoach,
at this stage,
postposition,
outage,
stag,
dotage,
stagy,
heritage,
cottage,
montage,
vintage,
footage,
compost,
posted,
poster,
hermitage,
sabotage,
shortage,
posture,
apostle,
bedpost,
riposte,
post-war.