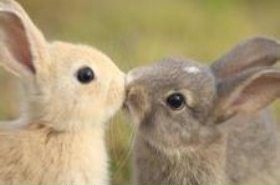 Random good picture Not show
(1) A'use by'date must be stamped on all perishable goods.
(2) Many fresh foods are highly perishable.
(3) Butter is perishable and can go rancid.
(4) Perishable food should be stored in a refrigerator.
(5) It's important to store perishable food in a cool place.
(6) What is sown is perishable, what is raised is imperishable.
(7) Pack a well-insulated cooler with perishable foods the day of the picnic.
(8) Keep perishable foods under refrigeration.
(9) There are occasional quick sales of perishable goods, such as garlic and frozen shrimp.
(10) This is particularly important for perishable goods and dated items.
(11) They also facilitated the movement of perishable dead meat quite long distances.
(12) Thawed meat is as perishable as fresh meat.
(13) They exchanged perishable consumer goods which were mutually valuable in the ordinary fashion of barter trade.
(14) Dangerous goods and perishable goods are two examples of operational specializations worth serious consideration.
(15) Because soft cheeses are perishable[Sentencedict.com ], they are kept small and / or thin; they are quickly ripened from the surface.
(16) Perishable goods would perish or would have to be warehoused at an additional cost.
(17) Fruits are perishable in transit.
(18) Perishable food or sweets hidden away in drawers may attract mice or insects or may go off.
(19) They have more moisture, so are more perishable than yellow onions.
(20) Deteriorating time for perishable goods is unascertainable, and the prices of the goods change with the life of the goods.
(21) For this perishable must put on the imperishable, and this mortal must put on immortality.
(22) It was therefore necessary to treat, for example, labour markets in much the same way as the market for perishable fruit.
(23) Food safety training Last year more than 50,000 members of staff completed the training designed for staff handling perishable foods.
(24) She notes with an asterisk the dishes that contain highly perishable ingredients and makes those at the beginning of the week.
(25) The low moisture content and salt content are preservative; hence, they are less perishable than the sausages previously described.
(26) Salt acts as a preservative in butter; sweet butter is more perishable than salted butter and is usually priced higher.
(27) In 1990 alone, it handled 32,000 tonnes of freight, including a variety of perishable products.
(28) Then you turn 40 and, to your horror, you find that you are all too perishable.
(29) An often-heard analogy in the airline industry is that seats are perishable like fruit.
(30) Bacteria that cause food poisoning multiply more rapidly in perishable foods left at room temperature for more than two hours.
More similar words:
perish,
cherish,
feverish,
laughable,
breathable,
impoverish,
impoverished,
unimpeachable,
uninhabitable,
impoverishment,
veritable,
shabby,
mishap,
Irish,
parish,
nourish,
disharmony,
flourish,
eristic,
derisive,
derision,
spanish armada,
nourishing,
mesmerise,
flourishing,
nourishment,
malnourished,
give rise to,
consumerism,
malnourishment.