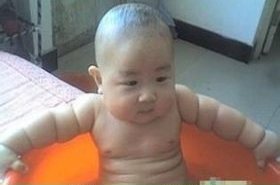 Random good picture Not show
(1) Pepys never expresses surprise or resentment.
(2) Like Samuel Pepys before him, he writes it in code.
(3) Chaucer worked in the first Customs House, and Pepys saw the building of the first wet dock at Blackwall.
(4) Samuel Pepys[sentencedict.com], the famous 17th century diarist.
(5) Because I understand Samuel Pepys would be - and indeed, all of the people that lived with him at that time - would be kind of sewn into their underclothes for the winter.
(6) We find in the diaries of Samuel Pepys the account of a storm which made him worry that it might mean the death of the queen.
(7) Pepys, Samuel. Samuel Pepys' Penny Merriments. Edited by Roger Thompson. New York: Columbia University Press, 1977. Pp. 102-13, 247-63.
(8) Melancholia, sleeplessness, fears of persecution—he writes to Pepys and to Locke and no doubt to others letters which lead them to think that his mind is deranged.
(9) Samuel Pepys wrote in his diary that the ape, " ... is so much like a man in most things, I do believe it understands English and I am of the mind that it might be taught to speak and make signs.
(10) Given the new data, Mark Pepys, a CRP expert at University College London, says it doesn't make sense to look for a drug that targets CRP to prevent heart attacks.
(11) "The Shorter Pepys," a Penguin paperback, was actually written by the taller Pepys, a man named Doris Pepys, who was no relation but worked as a candle cleaner in Wapping (home of the Liar).
(12) With Pepys and Lowndes he became one of the greatest and most efficient of our civil servants.
(13) The truth is, I do indulge myself a little the more in pleasureSamuel Pepys.
(14) i enclose two limp singles, i will make do with this thing till you find me a real Pepys. THEN i will rip up this ersatz book, page by page, AND WRAP THINGS IN IT.
(15) The earliest dated domestic examples were made of oak in 1666 for the diarist Samuel Pepys.
(16) He does appear, however, in the chronicles of the celebrated English diarist , Samuel Pepys.
(17) By dawn on Sunday these houses were burning, and Samuel Pepys, observing the conflagration from the Tower of London, recorded great concern for friends living on the bridge.
(18) Britain's first recipient was Arthur Coga, a Cambridge-educated eccentric who was "cracked a little in his head", as diarist Samuel Pepys put it.
(19) On Monday, joining many other upper-class people, he went by coach to Southwark to see the view that Pepys had seen the day before, of the burning City across the river.
More similar words:
samuel pepys,
poppy seed,
spy satellite,
weepy,
sleepy,
creepy,
feel sleepy,
sleepy-eyed,
sleepyhead,
creepy-crawly,
creepy-crawlies,
acute pyelonephritis,
pep,
pep up,
pepin,
pepsi,
pepper,
peppy,
peptone,
peptic,
pepsin,
peppery,
peptide,
pep rally,
pep talk,
copepod,
pepperoni,
peptizer,
hot pepper,
red pepper.