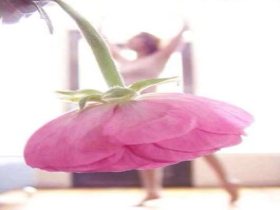 Random good picture Not show
1. At present, pebrine influence seriously on the egg-production of silkworm.
2. Based on a general analysis of distribution of pebrine in batch of parent silkworm rearing area, we put forward this scheme, including incorporative inspection and separate inspection.
3. The method of pebrine sampling inspection for household eggs production in parent silkworm rearing area is a new subject to be solved on pebrine quarantine of silkworm.
4. The rate of germination transmission of silkworm pebrine is a main factor to influence the inspection technique of commercial silkworm eggs.
5. Then a probability model for population number with 2 pebrine moths in M pebrine population is provided and the model is binomial distribution B(M, 0. 07).
6. A mass of noises and small impurities were filtered by morphology filtering method and the preparatory separation of pebrine with impurities was realized.
7. By applying the theory of probability to the collective inspection of mature egg pebrine, we have reported the relationship between the number of pebrine eggs and that of pebrine collectivity.
8. It is very Important to sample the female moth, technical treatment and supervision for the control of pebrine disease in the silkworm egg production.
9. The composition change of blood protein is caused by pebrine protozoa parasitism and multiplication.
10. In order to guarantee the quality of silkworms eggs,(sentencedict.com) multiple sampling plan is put forward about the sampling inspection of pebrine for mother moth in the silkworm.
11. Transovarial transmission is the main cause for infecting silkworm pebrine.
12. Besides, further study is still needed on the way to segment those pebrine image that are closely overlapped each other.
More similar words:
rope bridge,
inebriety,
inebriate,
inebriated,
inebriation,
palpebra,
brine,
palpebral,
brine shrimp,
bring into line,
debris,
febrile,
debrief,
afebrile,
hebrides,
celebrity,
to be brief,
firebrick,
cerebritis,
debriefing,
new hebrides,
fire brigade,
antifebrile,
debridement,
bristle brush,
golden gate bridge,
water under the bridge,
bring,
briny,
brink.