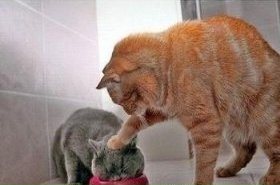 Random good picture Not show
1. Fiorentina's win against Palermo last night has considerably increased their chances of promotion this season.
2. We spent three wonderful days rambling around Palermo.
3. Without elaborating, Palermo said commission members would only be witnesses to any accords.
4. Trade unionist and the Cardinal Archbishop of Palermo addressed the rally.
5. His chief negotiator, Education Minister Domingo Palermo, has not met with the rebels for days.
6. Its organisers chose Palermo because it was the symbol of victory against organised crime.
7. Fiats and mopeds clog the streets of Palermo, Ragusa,(sentencedict.com) and the smaller cities.
8. The doctor went to Palermo last night. "
9. He should go to Palermo.
10. Palermo is on the same Thalia Vento main post, the less the same one, Ewing has been quiet all accepted.
11. The Puglia-based outfit clash with Palermo on Sunday. Ventura's side are unbeaten so far having drawn twice in as many games.
12. The Palermo forward Luca Toni got his first call up, too.
13. A move to Palermo? They represent an interesting option for many players and that includes Miccoli.
14. At a house near Palermo, police seized Salvatore Lo Piccolo, the most senior Sicilian Mafia boss still at large.
15. The trip: From Palermo to Bari via Messina. Don't miss out on the historical streets of Barivecchia and the fantastic Norman architecture at the Royal Palace of Palermo or the Cathedral at Monreale.
16. Palermo have signed Italian central defender Matteo Darmian (20) from AC Milan on a joint ownership deal.
17. Then he was flown from Palermo to Rome and from Rome to New York.
18. He would never forget that time when a corporal had been machine-gunned in an ambush on a country road near Palermo.
19. Lima was shot by two gunmen on a motorcycle which approached his car in Mondello, near Palermo, Sicily.
20. Klaus Werner is currently preparing an exhibition on Blinky Palermo, who was born in Leipzig.
21. The police announced they had intercepted four letters to the godfather at Mezzojuso, a town 25 miles from Palermo.
22. Monreale is the most notable of the Norman monuments in Sicily, situated in the hills above Palermo.
23. With all the resolve of her strict faith, she sailed with their son to Palermo, telling Tony it was Naples.
24. Pilate, in brown suit and sunglasses, seems to have dropped in from Palermo.
25. In any case I'm having my own troubles with the young Turks in Palermo.
26. I was sitting on a tree - shaded bench in Palermo Park, reading the paper.
27. Young lovers attract a curious eye at Mondello, a popular beach hangout outside Palermo.
28. The only Serie A side to take points off Juve this season has been fellow Sicilians Palermo, so Messina are more pumped up than ever coming to the Delle Alpi.
29. Now then according to Patton's plan, I would attack Siracusa here and he would attack Palermo up here.
30. The three players were out partying the night before last Saturday's match against Palermo.
More similar words:
howler monkey,
pale ale,
clerical error,
wheeler-dealer,
pale,
dermo,
thermos,
palette,
palely,
impale,
sermon,
supermom,
dermoid,
vermouth,
vermont,
thermoset,
per month,
paleness,
nepalese,
paleface,
pale blue,
paper money,
thermostat,
evermore,
outermost,
supermodel,
thermogram,
farthermost,
thermology,
thermopile.