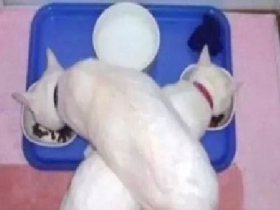 Random good picture Not show
1. Modigliani announced his move to Montparnasse in 1909.
2. Apparently the elderly Renoir bore Modigliani no malice.
3. Modigliani adamantly refused to admit paternity of the child.
4. Modigliani would never have stayed with a nonentity.
5. As they talked, Modigliani began to sketch her.
6. One, a nude woman after the style of Modigliani.
7. Modigliani appreciated Kisling for what he was, a sweet-natured, high-spirited, sensual young man.
8. He found her solicitude touching but Modigliani dismissed her, calling her a milksop.
9. Modigliani also tried to sell an old suitcase to an artist friend, but without success.
10. The tribute may sound fulsome, but Modigliani showed exceptional appreciation of nascent ability.
11. Yet despite the vibrant colours Modigliani captured something of the wistful yearning of his nature.
12. It seems certain that to Modigliani she acted as stimulant, irritant and catalyst for his work.
13. Modigliani arrived quite sober for the occasion but when the two painters came to discuss their work the conversation became dangerously frigid.
14. Like Modigliani, Jeanne was a romantic, a mysterious young woman with soulful blue eyes and a generous mouth.
15. But no one has suggest that Modigliani, the womanizer, was ever unfaithful to her.
16. Zamaron bought the paintings of both Modigliani and Utrillo and let them out after a sobering night in the cells.
17. Modigliani did not gossip, he was too preoccupied and always discreet about his love affairs.
18. Late at night Modigliani persuaded them all to go back to his place to continue the discussion.
19. Modigliani declined as politely but suggested to Lunia that she should come to his studio and pose for him the following day.
20. Modigliani clearly felt no empathy towards the stuffed shirt towering above his wife.
21. Modigliani disliked social gatherings but was persuaded by the promise of music to visit the couple.
22. He put a thousand-franc note on his bedside table and told the porter to let Modigliani in whenever he wanted.
23. Spring comes early to the Riviera and it made Modigliani, always sensitive to change,[sentencedict.com/modigliani.html] more restless than ever.
24. There is no doubt that some very serious and remarkable studies have been devoted to Modigliani.
25. Early in the morning, after the Rotonde had closed, Modigliani would chase her up the street.
26. Just turned 21, Jeanne had sacrificed any hope of fulfilling herself as an artist to Modigliani.
27. After the war, most of Montparnasse would claim to have been intimate friends of Modigliani.
28. But with his damnable purity, which they all praised after his death, Modigliani insisted on going his own way.
29. But Jacques Lipchitz, who had recently married, decided to commission Modigliani to paint a wedding portrait.
30. That this should happen is no accident according to Modigliani and Miller.
More similar words:
anglian,
crocodilian,
machiavellianism,
diglycol,
diglossia,
the big lie,
diglyceride,
prodigy,
glia,
prodigal,
glial,
humanitarianism,
MODI,
anglia,
puglia,
prodigious,
ganglia,
prodigality,
modish,
modify,
emodin,
prodigiously,
child prodigy,
neuroglia,
microglia,
glial cell,
modicum,
east anglia,
neuroglial,
modifier.