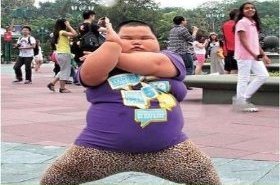 Random good picture Not show
1. The phoenix is also sometimes depicted in Mithraic contexts.
2. Baptism played a prominent role in Mithraic rites.
3. The Mithraic cult maintained secrecy.
4. D. When they returned home, they made Mithraic dedications , probably in the year 71 or 72.
5. Mithraic sanctuaries and mausoleums were built in the city of Hatra in upper Mesopotamia.
6. When they returned home, they made Mithraic dedications , probably in the year 71 or 72.
7. One of the largest Mithraic temples built in Italy now lies under the present site of the Church of St. Clemente, near the Colosseum in Rome.
8. Excavations in Nisa, later renamed Mithradatkirt, have uncovered Mithraic mausoleums and shrines.
9. As would be expected, Mithraic ruins are also found in the port city of Ostia , and in Rome the capital, where as many as seven hundred mithraea may have existed (a dozen have been identified).
10. Remains of Mithraic temples can be found throughout the Roman Empire, from Palestine across north of Africa, and across central Europe to northern England.
11. Recent excavations in London have uncovered the remains of a Mithraic temple near to the center of the once walled Roman settlement, on the bank of the Walbrook stream.
12. There is much speculation that Christian beliefs were influenced by Mithraic belief.
13. It was probably at this period, 250-100 b. c. , that the Mithraic system of ritual and doctrine took the form which it afterward retained.
14. Around the first century AD, the Greek historian Plutarch wrote about pirates of Cilicia who practiced the Mithraic "secret rites" around 67 BC.
15. Second on a list of Rome's remarkably strange places is the Mithraic temple that lies deep beneath the 12th Century church of St Clemente on Via San Giovanni in Laterano.
15. Sentencedict.com is a online sentence dictionary, on which you can find excellent sentences for a large number of words.
16. Many have noted that the title of Pope is found in Mithraic doctrine and seemingly prohibited in Christian doctrine.
17. The Babylonians also incorporated their belief in destiny into the Mithraic worship of Zurvan, the Persian god of infinite time and father of the gods Ahura-Mazda and Ahriman.
More similar words:
mithraism,
mithra,
mithras,
hebraic,
algebraic,
thrall,
thrash,
thrace,
thrasher,
algebraical,
anthrax,
urethra,
enthral,
enthrall,
in thrall,
algebraic sum,
algebraically,
bahrain,
urethras,
urethral,
thrash out,
thracian,
urethrae,
phragmites,
bahraini,
clathrate,
birth-rate,
death-rate,
thrashing,
enthralled.