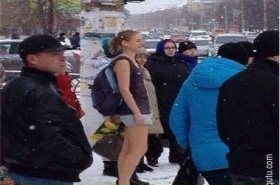 Random good picture Not show
1. The shoe manufacturer had several outlets.
2. The company has evolved into a major chemical manufacturer.
3. A famous manufacturer makes the product.
4. , so the manufacturer will repair it.
5. A manufacturer negligently made and marketed a car with defective brakes.
6. Buy direct from the manufacturer and cut out the middleman .
7. They are the leading manufacturer in both defence and commercial products.
8. The auto manufacturer discontinued that car back in 1999.
9. There were several possibilities open to each manufacturer.
10. The manufacturer of this excellent violin has really sweated the details.
11. That manufacturer outstripped all his competitors in sales last year.
12. Germany is a major manufacturer of motor cars.
13. Any manufacturer who does not conform to the standards could be prosecuted under the Consumers Protection Act, 1987.
14. She wants to buy direct from the manufacturer and cut out the middleman.
15. The car manufacturer was forced to shed jobs following a dramatic sales slump.
15. Sentencedict.com is a online sentence dictionary, on which you can find excellent sentences for a large number of words.
16. One computer manufacturer towers above all the rest.
17. If damaged items have to be returned, the manufacturer may issue a credit note.
18. It was the first time a Japanese manufacturer had topped the list for imported vehicles.
19. As regards commercial survival, a car manufacturer capable of making only 50,000 cars a year is on a hiding to nothing.
20. A manufacturer can amplify the demand of a product by advertising widely.
21. These boots can be ordered direct from the manufacturer.
22. Send these faulty goods back to the manufacturer.
23. It's cheaper to buy direct from the manufacturer.
24. Prices are laid down by the manufacturer.
25. The design company is planning to join up with a shoe manufacturer and create a new range of footwear.
26. This has fuelled speculation that he is about to clinch a deal with an American engine manufacturer.
27. Ella is about to do work experience with a clothing manufacturer.
28. About 60 per cent of an average car is sourced from outside of the manufacturer.
29. They're trying to restore the good name of the manufacturer.
30. All the goods are labelled with the address of the manufacturer.
More similar words:
manufacturing,
lecture,
picture,
structure,
architecture,
infrastructure,
manual,
actual,
actually,
fact,
facto,
in fact,
factor,
structural,
factory,
artifact,
capture,
feature,
mixture,
venture,
gesture,
texture,
culture,
by nature,
creature,
in future,
in nature,
departure,
signature,
sculpture.