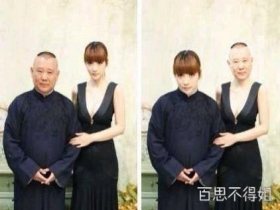 Random good picture Not show
1. Director Jafar Panahi clearly loves children for what they are, big mouths and all.
2. What are the three wishes Aladdin & Jafar made?
3. The acclaimed Iranian film-maker Jafar Panahi was sentenced to six years in prison today, and banned from directing and producing films for the next 20 years, his lawyer said.
4. Jafar chose the opening of chapter 19, entitled Mary, which speaks about the Prophet Zachariah and his son John before it goes on to relate the story of the virgin birth of Jesus.
5. "The media tried to make us look like Jafar in Aladdin, " says Khalid Albaih, a Sudanese political cartoonist.
6. Negus asked Jafar to read him a passage of the Quran.
7. After a period of house arrest in 2009, Jafar Panahi was arrested in March of this year and imprisoned.
8. In 1946, Onn bin Jafar founded the United Malays National Organization, which got a broad representation among the Malays and accordingly, became a living symbol of Malayan nationalism.
9. Although it didn't seem possible, the evil sorcerer Jafar - now the most powerful genie of all - has escaped from his lamp!
10. When Aladdin finds a magic lamp and unleashes the charismatic genie within , he wishes to become a prince so he can romance Jasmine and outsmart the evil Jafar.
10. Sentencedict.com is a online sentence dictionary, on which you can find good sentences for a large number of words.
11. The magical legend of Aladdin continues when The Return Of Jafar - the thrilling second installment of the Aladdin Trilogy - picks up the story right where the first movie left off.
12. "Each one crippled a little bit, " said geophysicist Jafar Arkani-Hamed of the University of Toronto, author of the new study.
13. The "Ladies' Safe Trips" taxi service was launched "at the request of Tehran women asking for a safe and relaxed service," according to the municipality transport official Jafar Tashakori Hashemi.
More similar words:
jaffa,
afar,
safari,
a far cry,
seafarer,
arafat,
a fat lot,
loaf away,
leafage,
rastafari,
seafaring,
to a fault,
do a favour,
lafayette,
trafalgar,
ultrafast,
a fat lot of,
safari park,
make a face,
pull a face,
a fat chance,
in a fashion,
a fair shake,
prima facie,
ride for a fall,
rastafarian,
niagara falls,
burkina faso,
deaf as a post,
mustafa kemal.