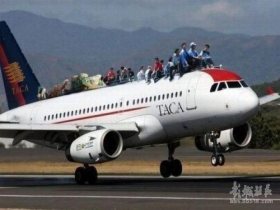 Random good picture Not show
(1) The origins of Gdansk go back to the tenth century.
(2) Cities like Gdansk, which we tend to forget about, unfortunately, which is a very important port then and still now.
(3) Easily accessible by train from Berlin or Warsaw, Gdansk is definitely worth a visit.
(4) Major Cities: Warsaw, Lodz, Krakow, Wroclaw, Poznan, Gdansk ( Danzig ) , Szczecin ( Stettin ) , Katowice , Bydgoszcz, Lublin.
(5) Stadia in the cities of Warsaw, Gdansk, Poznan and Wroclaw will host some15 of the tournaments 31 matches.
(6) The prime minister, Donald Tusk, himself from Gdansk, had wanted to invite leaders of neighbouring countries to a big party there.
(7) I decided to find out by returning to undertake a journey from Gdansk on the Baltic to Varna on the Black Sea, to be serialised in Telegraph Travel over the coming six weeks.
(8) At this year's commemoration of the German attack on Gdansk[Sentencedict], Chancellor Angela Merkel was warmly welcomed by officials and ordinary Poles alike.
(9) Sarkozy and the Dalai Lama met in the northern Polish city of Gdansk during celebrations that marked the 25th anniversary of former Solidarity leader Lech Walesa receiving the Nobel Peace Prize.
(10) The river winds its way northward for 1,047 kilometers (651 miles), through major cities such as Krakow and Warsaw, to Gdansk Bay on the Baltic Sea.
(11) Mr. Sarkozy met the Dalai Lama for half an hour Saturday in the Polish city of Gdansk at a gathering of Nobel Peace Prize laureates .
(12) But the Wall began to crack back in 1980 when the Polish trade union Solidarity was created at the Lenin shipyard in Gdansk and it won the right to strike.
(13) Strikes occurred, but none as portentous as the strike in the Lenin shipyards in Gdansk that began on August 14, 1980.
(14) They sent hundreds of thousands of aid packages to Warsaw and Krakow and Gdansk at reduced German government postal rates.
More similar words:
sanskrit,
sedans,
minsk,
nonskid,
babinski,
kerensky,
onionskin,
open skies,
unskilled,
unskilful,
unskillful,
thin-skinned,
piston skirt,
bagdad,
flag day,
dog days,
amygdala,
magdalen,
under the open sky,
igor stravinsky,
unskilled labor,
means of transportation,
magdalene,
amygdalin,
magdalena,
boxing day,
unskilled worker,
amygdaloid,
wedding day,
analog data.