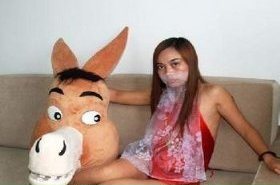 Random good picture Not show
1. The main types of clastic sandstones are feldspathic litharenite and lithic arkose in the Cretaceous of the Songliao basin.
2. Methods Hertzian contact response of feldspathic dental porcelain to cyclic fatigue.
3. Lithology of the Chang-8 oil reservoirs is mainly fine-medium lithic feldspathic sandstone and feldspathic detritus sandstone.
4. The reservoir is mainly composed of lithic arkoses, some lithic feldspathic sandstones, and feldspathic litharenite sandstones.
5. The chromite deposits in the Muskox Complex occur only in feldspathic peridotite.
6. The Jurassi reservoir in Wu-Xia area is dominated by lithic sandstone and feldspathic litharenite under alluvial fan, fan delta and braided river sedimentary environments.
7. The reservoir sandstones consist mostly of lithic sandstones and feldspathic litharenite with lower mineral maturity.
8. The rocks, white or light yellow-white in color, is intercalated in the feldspathic quartz sandstone, siltstone and conglomerate.
9. Analysis results of a number of testing data indicated that: sandstone reservoir of Fu-Yang oil-bearing layer has lower composition maturity, mainly are feldspathic arenite and lithic arkose.
10. Suide Soil and Water Conservation Experimental Station of YRCC conducted tests and study on probing and using the construction method of feldspathic sandstone as dam building material in 1997.
11. Dissolution gave secondary porosity and increased porosity, and it occurred mainly in feldspathic grains and carbonate cementation.
12. The reservoir from the lower part of Qiketai formation to Xishanyao formation is mainly composed of feldspathic litharenite, which is the second lithologic section.
13. The effect of crystal content and grain size of feldspathic porcelain on fracture toughness was discussed in the paper.
14. Methods Hertzian contact technique with WC spheres was used to investigate the response of feldspathic dental porcelain to cyclic fatigue.
15. The results show that the Interval 6 of Yanchang Formation is composed of lithic feldspathic sandstones(http://sentencedict.com), feldspathic lithic sandstones and feldspathic sandstones.
16. Reservoir rock of Jurassic and lower Cretaceous in Beishan Basin group is mainly feldspathic litharenite and lithic arkose, Secondly is lithic sandstone, Both mineral and textural maturity are poor.
17. The reservoirs of the Yanchang formation almost are fine feldspathic sandstone, feldspathic debris sandstone, rock fragment feldspathic sandstone, and little quartzose sandstone.
18. Its main rocks is the metamorphic pelitic siltstone, the feldspathic quartz wacke, the fine sandial feldspathic quartz siltstone, the feldspathic wacke and the sericite quartz phyllite etc.
More similar words:
feldspar,
empathic,
myopathic,
allopathic,
exopathic,
idiopathic,
telepathic,
homeopathic,
neuropathic,
amphipathic,
osteopathic,
sociopathic,
hydropathic,
homoeopathic,
naturopathic,
psychopathic,
spathe,
access path,
empathise,
naupathia,
empathize,
sympathise,
sympathize,
sympathies,
sympathiser,
carpathians,
sympathizer,
have a thick skin,
breathing space,
sympathize with.