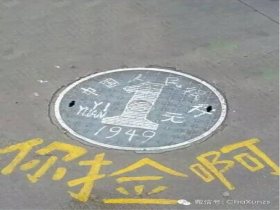 Random good picture Not show
(1) He believed that he would be condemned to eternal damnation for what he had done.
(2) All swore, on pain of excommunication and eternal damnation, to protect and uphold the peace of the land.
(3) He preached heavenly redemption, eternal damnation and very little in between.
(4) Doomed to eternal damnation from Sinatra's own special brand of heaven.
(5) Loss of the soul; eternal damnation.
(6) God is willing to snatch your soul from eternal damnation.
(7) The bad man will suffer eternal damnation.
(8) But that is the fate of eternal damnation: You don't get what you want.
(9) This... changes nothing. Eternal damnation awaits you!
(10) Eternal damnation is what happens to people who stubbornly insist on having things their own way.
(11) Brian: basic rule of advertising and eternal damnation : once you sell your soul to the devil , he holds the copyright.
(12) The Pope has put betting - with tax-dodging and reading horoscopes - on a list of sins that risk eternal damnation.
(13) And stargazers who slavishly read those horoscopes are set for the sign of eternal damnation.
(14) The Titans were hurled down there by Zeus to suffer eternal damnation.
(15) If we do not believe in God and he does exist we may enjoy a few sinful pleasures [sentencedict.com/eternal damnation.html], but we may face eternal damnation.
(16) The voice of a "ranter"triumphantly consigning a Barnful of rustics to eternal damnation caused Tess to pause a moment in a doorway.
(17) Would any rational gambler think that the experience of a few sinful pleasures is worth the risk of eternal damnation?
(18) The central message of Christianity is that Jesus Christ is God the Son who came to earth to rescue sinners not only from a life of sin but also from eternal damnation in hell.
(19) Such is the fate of one who practices the summoning arts... that, or eternal damnation .
(20) They hope to be able to save themselves from eternal damnation.
(21) In the name of God, impure souls of the living dead shall be banished into eternal damnation. Amen...
More similar words:
international date line,
damnation,
international dispute,
internationalisation,
internationalization,
international relations,
international organisation,
international organization,
international,
internationale,
internationally,
international law,
international waters,
international aid,
international call,
internationalize,
internationality,
internationalise,
internationalist,
internationalism,
international fair,
international terrorism,
international scale,
international trade,
international market,
international system,
international flight,
international airport,
international affairs,
international standard.