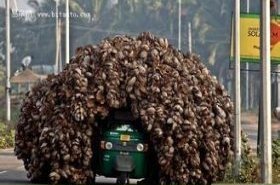 Random good picture Not show
1. Beatrice Webb and Erving Goffman for mastery of skills in descriptive sociology.
2. Erving. What's he calling, Er Stone?
3. Erving, what's he called, Erving Stone?
4. Erving Goffman's interaction ritual theory and Randall Collins' sociology of emotion provide the theoretical framework for this analysis.
5. Goffman, Erving. "On Fieldwork. " Contemporary Field Research. Pp. 153-158.
6. I have Bob Cousy, Julius Erving and Kobe on the outside looking in.
7. Julius Erving :Goals determine what you are going to be.
8. The sociologist Erving Goffman observed that there are few barriers to touching children we do not know: comforting them if they are in distress, touching them in a playful fashion when passing them.
9. This article utilized a symbolic interactionist approach, especially Erving Goffman's dramaturgical theory(sentence dictionary), in understanding the causes and functions of interpersonal violence at school.
10. Erving Goffman, the most excellent sociologist in 20th century once put forward the "Social Dramatic Theory".
11. So I'll go with Julius Erving, not only for his statistical accomplishments, but for his cultural impact, pioneering the artistry and athleticism the small forward position is known for today.
12. Julius Erving : Goals determine what your are going to be.
13. Professor Erving Goffman of the University of Pennsylvania is involved in a continuing study of the way people behave in social interaction.
14. Tip o' the hat to Julius Erving, James Worthy, Scottie Pippen and Elgin Baylor.
15. Preparation, formulation, performance indexes and mechanism of raw materials ofwater - based rust - cov - erving corrosion resistant coating is introduced.
More similar words:
serving,
nerving,
swerving,
observing,
deserving,
unnerving,
conserving,
preserving,
unswerving,
serving dish,
self-serving,
undeserving,
unswervingly,
undeserving of,
cider vinegar,
irving,
washington irving,
curving,
carving,
starving,
surviving,
woodcarving,
servicing,
supervising,
carving knife,
irving berlin,
interviewing,
whirling dervish,
supervised learning,
marketing service.