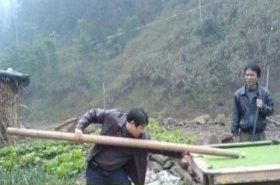 Random good picture Not show
1. Others subscribe to the 2, 000-year-old Syriac tradition represented mainly by the Chaldean Catholic Church in Iraq and by Aramaic speakers widely known as Assyrians in both Iraq and Iran.
2. A member of a Christian Uniat church, chiefly of Lebanon, the liturgy of which is conducted in Syriac.
3. Modifications adopted at Antioch in Greek were copied in Syriac by those who said their prayers in the national tongue.
4. The Hebrew version contains an entire canticle which does not appear in either the Greek or the Syriac text.
5. Certain it is also that on the Malabar or west coast of southern India a body of Christians still exists using a form of Syriac for its liturgical language.
6. Sufi, Shia and Ahmadiyya holy sites in Pakistan have been attacked, she said, as was a Syriac Catholic church in Baghdad just a few weeks ago.
7. Didymus is the Greek word for "twin" and Thomas is from a Semitic word,either Hebrew or Aramaic, or Syriac,which are all three similar languages, "Thomas" would look like in "twin" in those.
8. Assyrians have used two languages throughout their history: ancient Assyrian ( Akkadian ), and Modern Assyrian ( neo - syriac ).
9. D. Among the treasures found in the library is the time-honoured Syriac -registers that dates back to the year 400 A. D that was rewritten during the 7th and 8th centuries.
More similar words:
syria,
syrian,
assyria,
assyrian,
syrian desert,
syrinx,
syringe,
syringa,
easy rider,
syringomyelia,
hypodermic syringe,
triac,
myriad,
illyria,
argyria,
mariachi,
celeriac,
porphyria,
pityriasis,
coriaceous,
triacetate,
hypochondriac,
victoria cross,
pityriasis rosea,
hypochondriacal,
triacylglycerol,
syrup,
syrupy,
syracuse,
betsy ross.