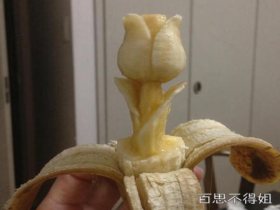 Random good picture Not show
1. The Arab countries include Iraq, Saudi Arabia, Syria and Egypt.
2. The community's links with Syria date back to biblical times.
3. In December 1989 Syria renewed diplomatic relations with Egypt.
4. He served as ambassador to Syria.
5. It is obvious that Syria will suffer most from this change of heart.
6. The Seljuk dynasty of Syria was founded in 1094.
7. Syria will attend only if the negotiations deal with issues of substance.
8. The governments of Britain and Syria are anxious to re-establish diplomatic relations.
9. Syria and Israel broke a six-month deadlock in their talks when they sent peace envoys to Maryland.
10. In Syria, Russia and China have blocked efforts to ratchet up pressure on President Bashar al-Assad, partly out of anger with what they view as a military mission in Libya that exceeded its writ.
11. Then David put garrisons in Syria of Damascus: and the Syrians became servants to David, and brought gifts. And the LORD preserved David whithersoever he went.
12. Israel, Jordan, the Palestinian Authority and Syria - dispute who controls limited water resources.
13. The two countries are sworn enemies, and Syria is close to Israel's deadliest foes: Hizballah, Hamas and Iran.
14. Website about the Open Learning Center Department in University of Aleppo, Syria.
15. Iraq's neighbors are reestablishing diplomatic relations – Kuwait, the United Arab Emirates (U.A.E.), Bahrain, Syria, Jordan, and the League of Arab States have all named ambassadors to Iraq.
16. In some cases, foreign exchange regulations can also be foregone, as in Morocco, Syria, and Tunisia.
17. Direct U. S. action seems even less likely in Syria, where the White House has denounced a government crackdown but is keeping hands-off in a country that has had a vexed relationship with Washington.
17. Sentencedict.com is a sentence dictionary, on which you can find good sentences for a large number of words.
18. THE STORY behind the story in the Middle East today is the proxy war, as Israel, on behalf of the US, takes on Hezbollah, which fights on behalf of Iran and Syria.
19. Mr Bush turned down bipartisan calls to woo Iran and Syria.
20. Thousands of Palestinian refugees have been forced to flee from their camp in Syria, which has been hit by heavy fire from government forces bombarding the port city of Latakia.
21. By the early 16th century the Ottomans had also defeated the Mamlk dynasty in Syria and Egypt; and their navy under Barbarossa soon seized control of much of the Barbary Coast.
22. DAMASCUS, July 10 (Xinhua correspondent arch Zhenxi) political and press adviser to Syrian President 10 Shaaban said that dialogue is the only way to Syria out of the crisis.
23. The King was thinking of sending an armored brigade into Syria.
24. As a Chinese once working for 15 years in Damascus, the capital of Syria, Lu can speak fluent Arabic and so his interview request was easily accepted.
25. Yes, the Iraq war propelled millions of refugees to those two latter countries, but the impact of Syria becoming a Levantine Yugoslavia might be even greater.
26. Palmyra was in the ancient times an important city of central Syria.
27. In the June 5 War in 1967, Israel occupied Golan Heights of Syria.
28. Syria believes that once won the S-300 missiles, Israeli warplanes taking off from any airport can become a Syrian attack targets and can accurately be shot down.
29. In 1967, Egypt Israel an excuse to blockade the Gulf of Aqaba, on June 5 in the morning, Egypt, Syria, Jordan launched a surprise attack.
30. The United States led the call for a Special Session on Syria at the UN Human Rights Council in Geneva.
More similar words:
assyrian,
syrian desert,
syringe,
myriad,
argyria,
syrup,
syrupy,
gyri,
lyric,
eyrie,
lyrics,
joyride,
key ring,
lyrical,
lyricist,
lyricism,
copyright,
panegyric,
labyrinth,
labyrinthine,
myringoplasty,
deoxyribonucleic acid,
aria,
uria,
triad,
friar,
briar,
Brian,
arial,
trial.