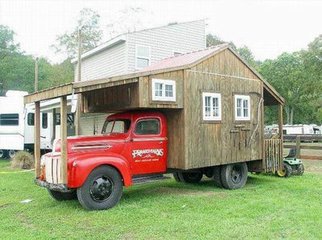 Random good picture Not show
1. His family have a country seat in Oxfordshire.
2. The M40 through Oxfordshire is notoriously prone to fog.
3. Oxfordshire Coronor, Nicholas Gardiner, recorded a verdict of misadventure.
4. At this dealership in Oxfordshire there's optimism too.
5. Among them was a delegation from Oxfordshire.
6. The Ormerod School educates handicapped children from Oxfordshire.
7. You're talking about small financial change across Oxfordshire.
8. There's no commercial eel fishing here in Oxfordshire.
9. Oxfordshire has never suffered a rabies case.
9. Sentencedict.com is a online sentence dictionary, on which you can find good sentences for a large number of words.
10. We must bring that cup back to Oxfordshire.
11. The heir to the Blenheim Palace estate in Oxfordshire pleaded guilty to all six charges.
12. Video-Tape, no voice over ARNCOTT/Oxfordshire Prison officers at Bullingdon prison near Bicester began their work to rule last night.
13. Now gardening at his home in Oxfordshire is a passion but he still loves to take to the skies.
14. Voice over Oxfordshire County Council wants service areas included in motorways right from the planning stage.
15. In Oxfordshire,[sentencedict.com] 8 years without overall control will continue for another 4.
16. Primary School children from the Oxfordshire village of Standlake have been putting together individual boxes for the thousands of homeless children.
17. A quarter of all Oxfordshire teachers claim to have developed and used a questionnaire on pupils.
18. The programme will be broadcast live from Banbury School in Oxfordshire.
19. It throws into doubt the claim that the call was intercepted by a retired bank manager in Oxfordshire.
20. They still want an independent inquiry conducted by doctors from outside the Oxfordshire Health Authority.
21. They did this when several hundred gathered at Enstone airfield in Oxfordshire last month.
22. The next morning they began their gruelling journey up the ancient Roman road which ran from London's city wall into Oxfordshire.
23. Henry, a talented sculptor and musician from Faringdon in Oxfordshire fell from a top floor window.
24. FoE has previously used the technique in an effort to divert the route of the M40 from two sites in Oxfordshire.
25. Voice over Trading Standards officers raided a factory in North Oxfordshire last month and seized files and company records.
26. Its status meant it was a popular area for rogues to operate out of across the boundary into Gloucestershire and Oxfordshire.
27. It throws into doubt the claim that the call was intercepted by a retired bank manager in Oxfordshire.Ian Maclaren reports.
28. He was working on a building site at Middle Barton in North Oxfordshire when a concrete mixer rolled back toward a workman.
29. The noise they said, wouldn't reach the sow's ears, but South Oxfordshire District Council turned the idea down.
30. But interest has been re-awakened with the discovery of this graveyard at Asthall near Burford in Oxfordshire.
More similar words:
oxford,
lordship,
overlordship,
oxford university,
oxford english dictionary,
hardship,
wardship,
guard ship,
stewardship,
stuffed shirt,
graveyard shift,
shire,
Cheshire,
hampshire,
yorkshire,
berkshire,
Derbyshire,
lancashire,
devonshire,
new hampshire,
cheshire cat,
swordsmanship,
worcestershire,
Cambridgeshire,
leicestershire,
gloucestershire,
yorkshire terrier,
yorkshire pudding,
worcestershire sauce,
card shark.